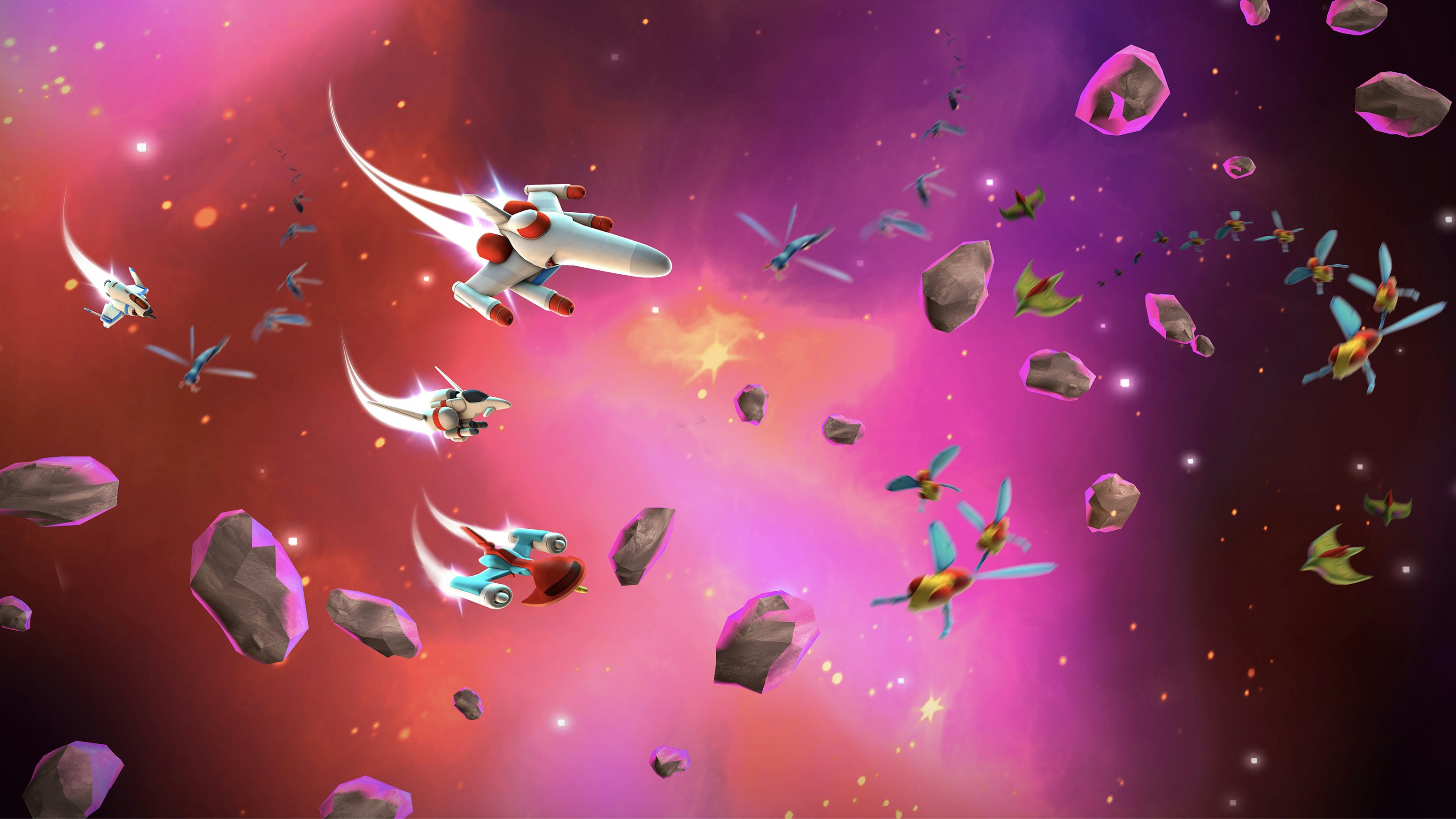 The Classic Space Shooter Game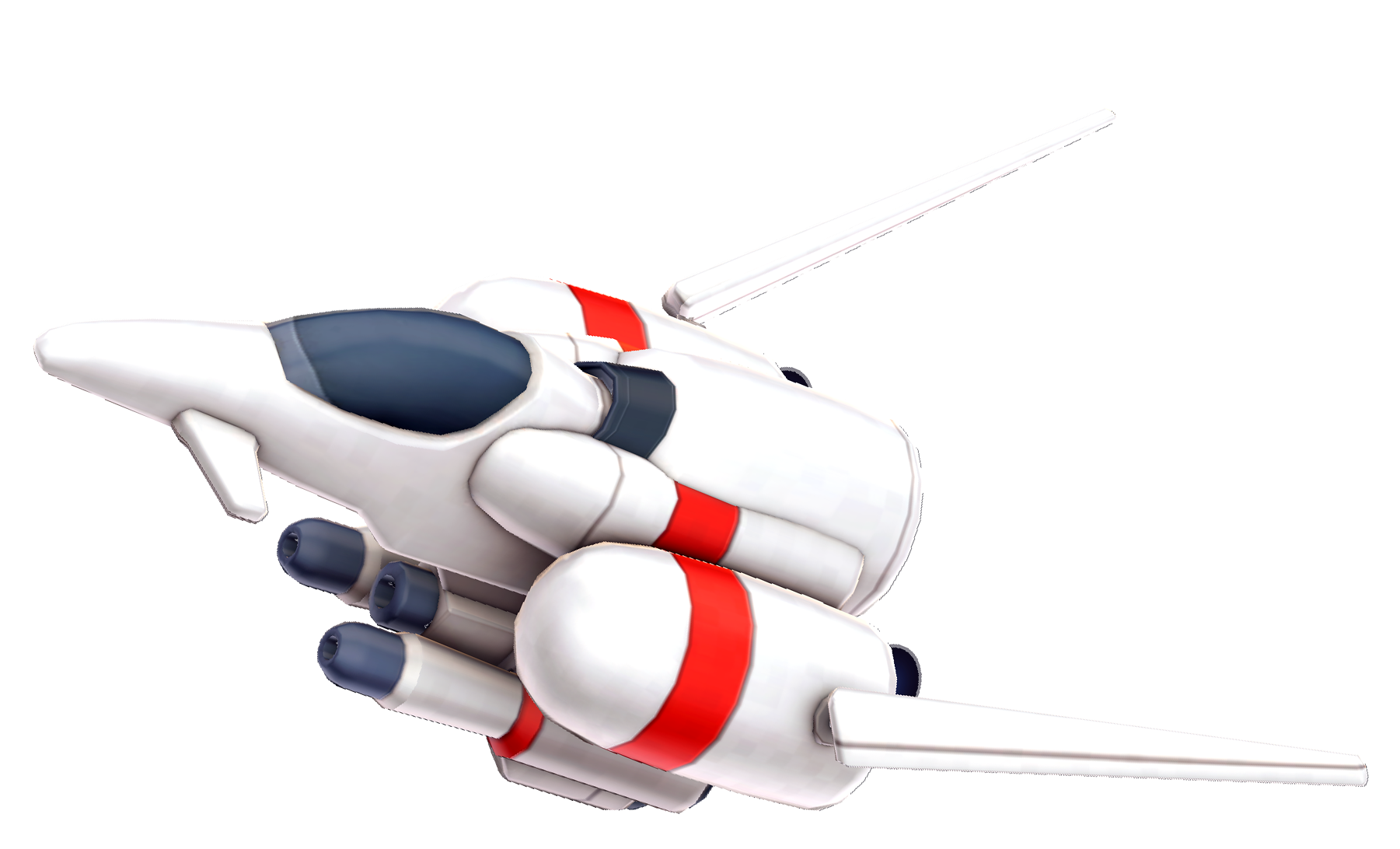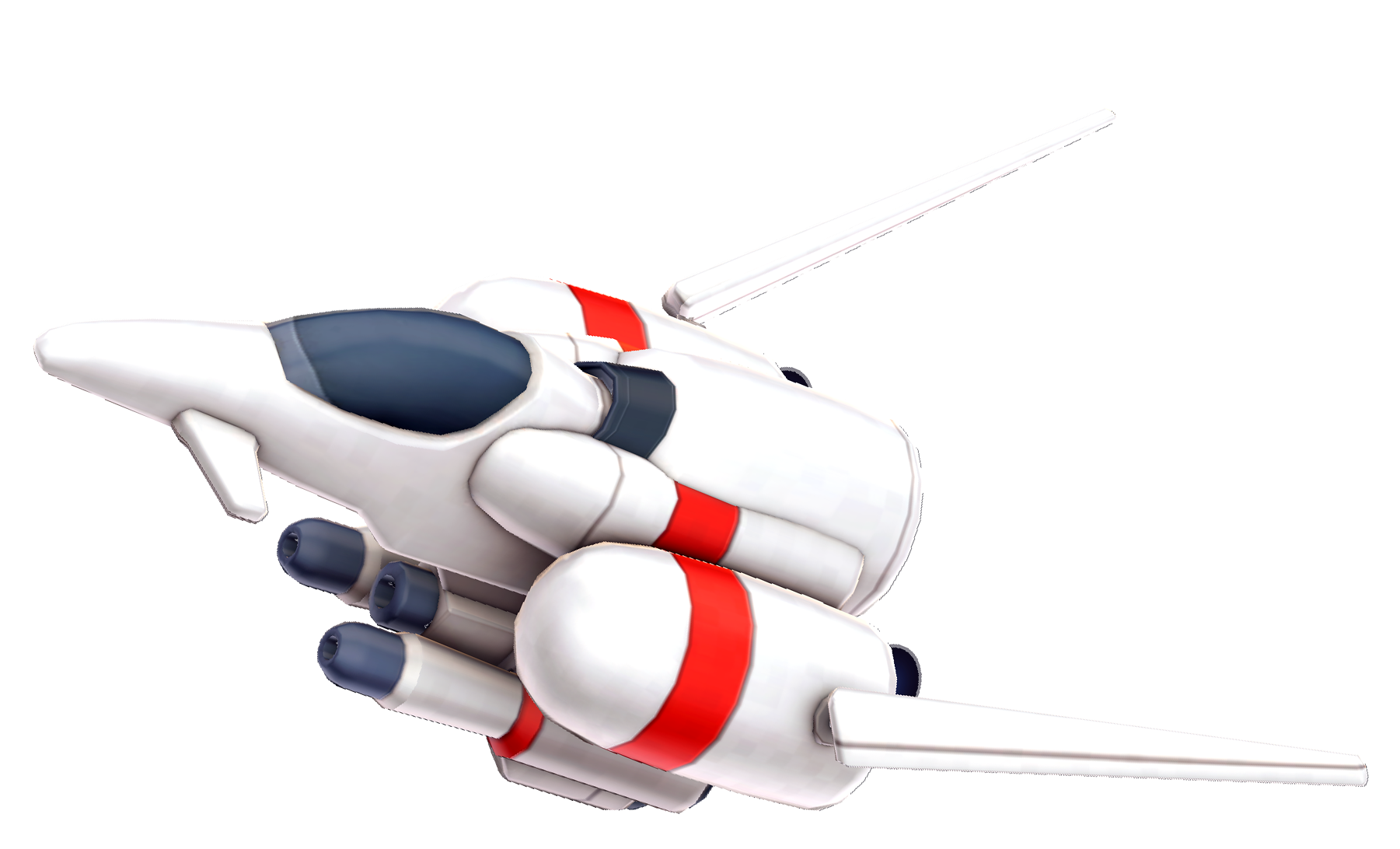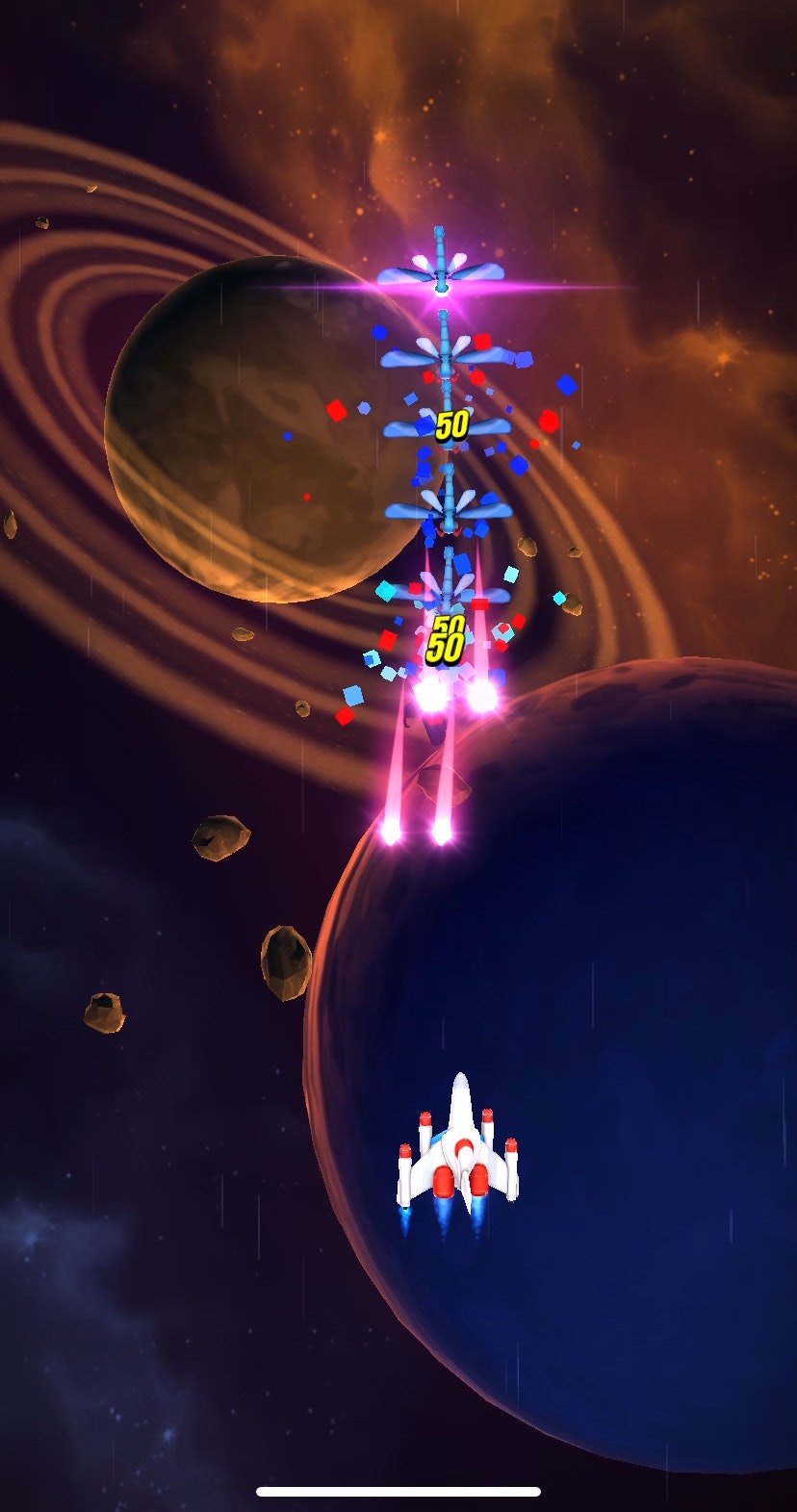 The 

Cult-Classic 

strikes 

back! 
Galaga Wars is Bandai Namco's classic arcade shooter game brought to smartphones and tablet devices. This classic space shooter has been seen time after time in your favorite arcades. From pixel ships to more refined ones, have the feel of a casual runner mixed with the adrenaline of destroying enemies in the vast ocean of stars. With stunning graphics and simple touchscreen controls, Galaga Wars is an exhilarating trip down memory lane for all Nostalgic gamers and an instant blast for everyone to enjoy.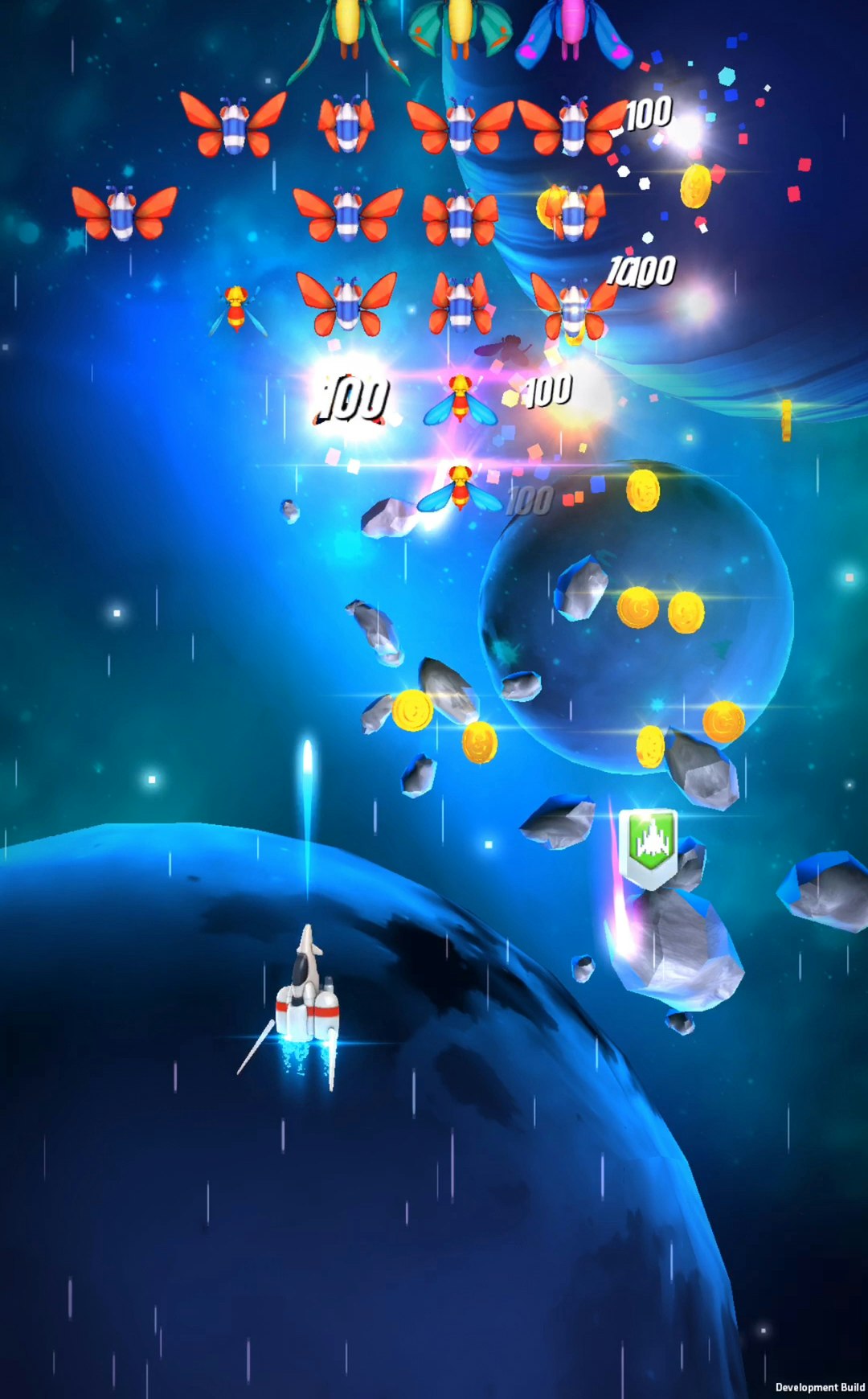 The 

survival 

of 

the 

universe 

is 

once 

more 

at 

stake! 
A galaxy on the brink of destruction. Infinite waves of alien enemies. One heroic ship. They have an alien mothership of immense proportions, endless waves of ships bristling with high-tech weaponry, and of course the sheer power of the boss Galaga. But you know what to do.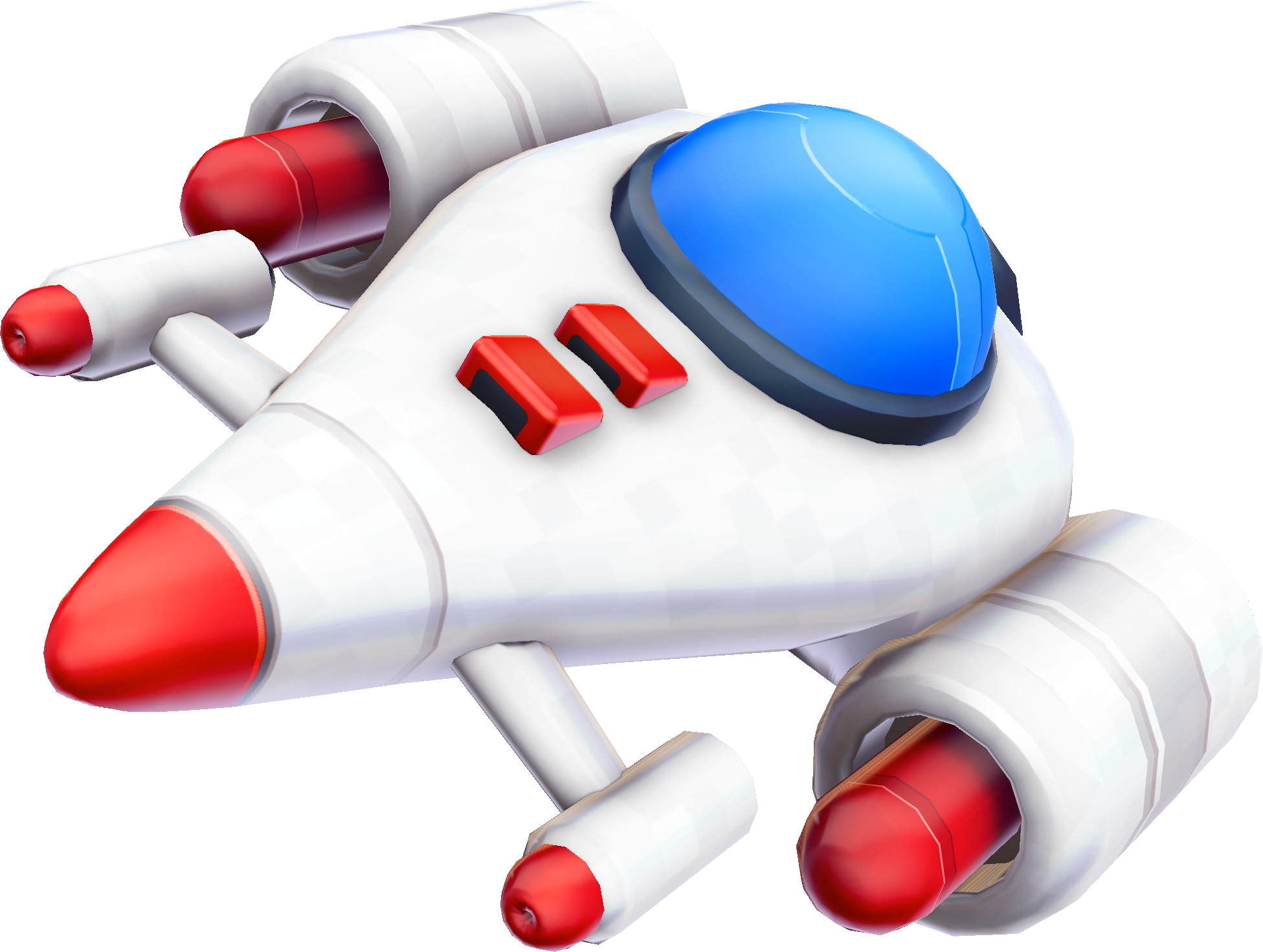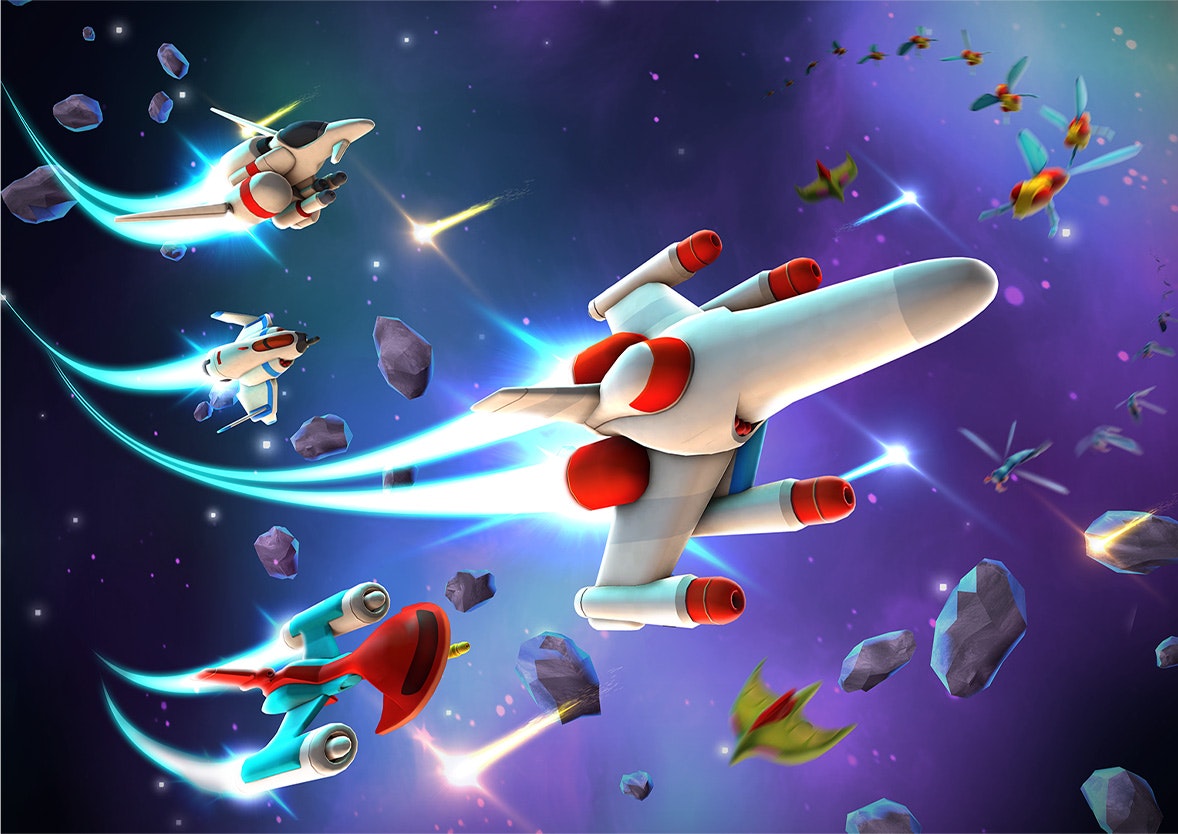 Decipher 
the 
secrets 
of 
the 
galaxy 
& 
be 
a 
hero! 
You are the hero that will make it through those waves as if they were mere bricks. You are the breaker of this cycle and the savior of the galaxy.
You have your finger – a device capable of channeling years of arcade skill, honed sci-fi ability, and steely determination into a single, ultimate weapon.
Fire up the engines, and power up the laser chambers as the iconic space-faring shooter returns for its 35th Anniversary in a shower of laser blasts, breathless barrel rolls, and smoking missiles.
The authentic retro, sci-fi experience returns for Galaga!
The galaxy is at stake. Fire up the engines and destroy endless waves of aliens in a shower of laser blasts and smoking missiles!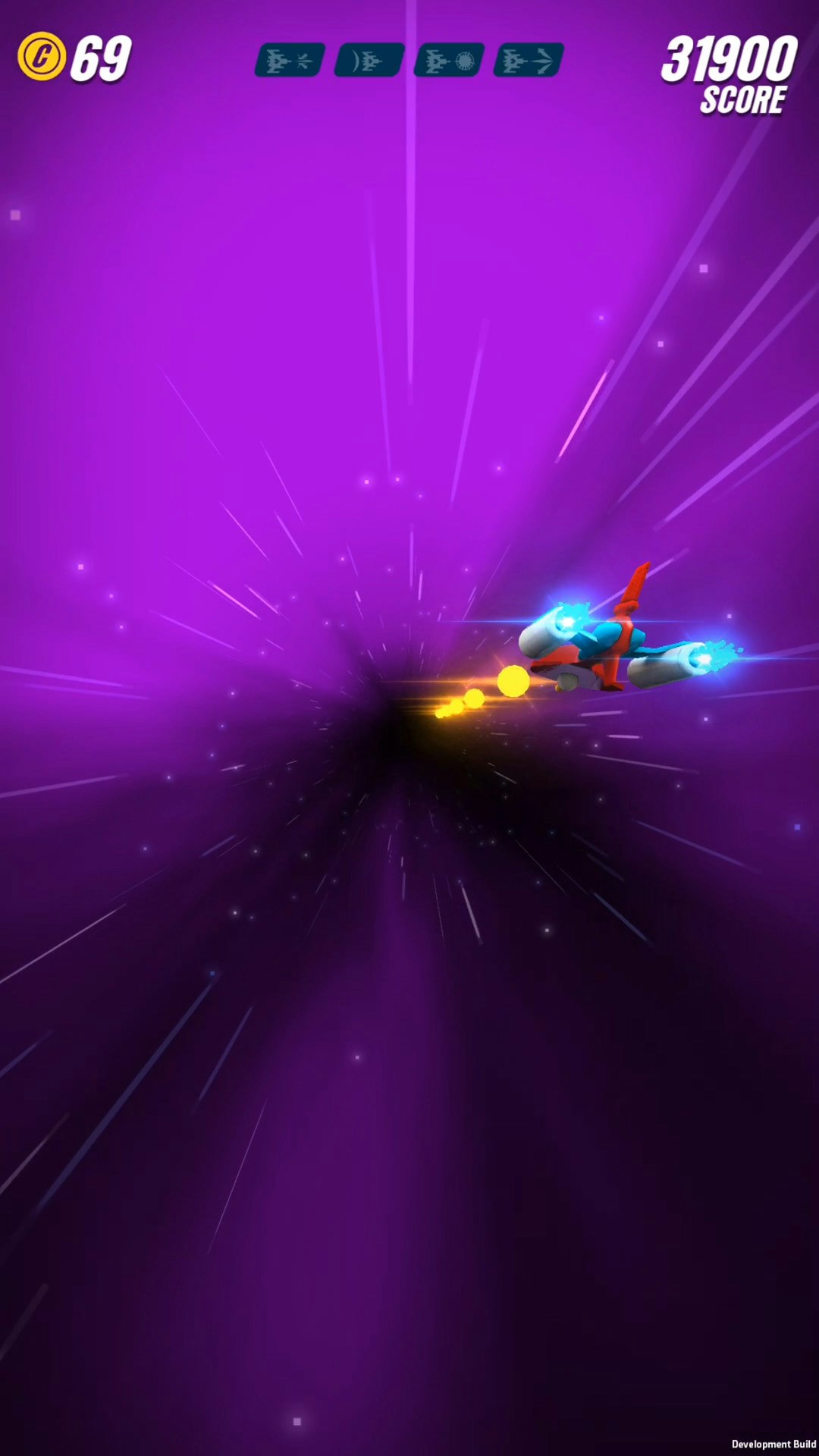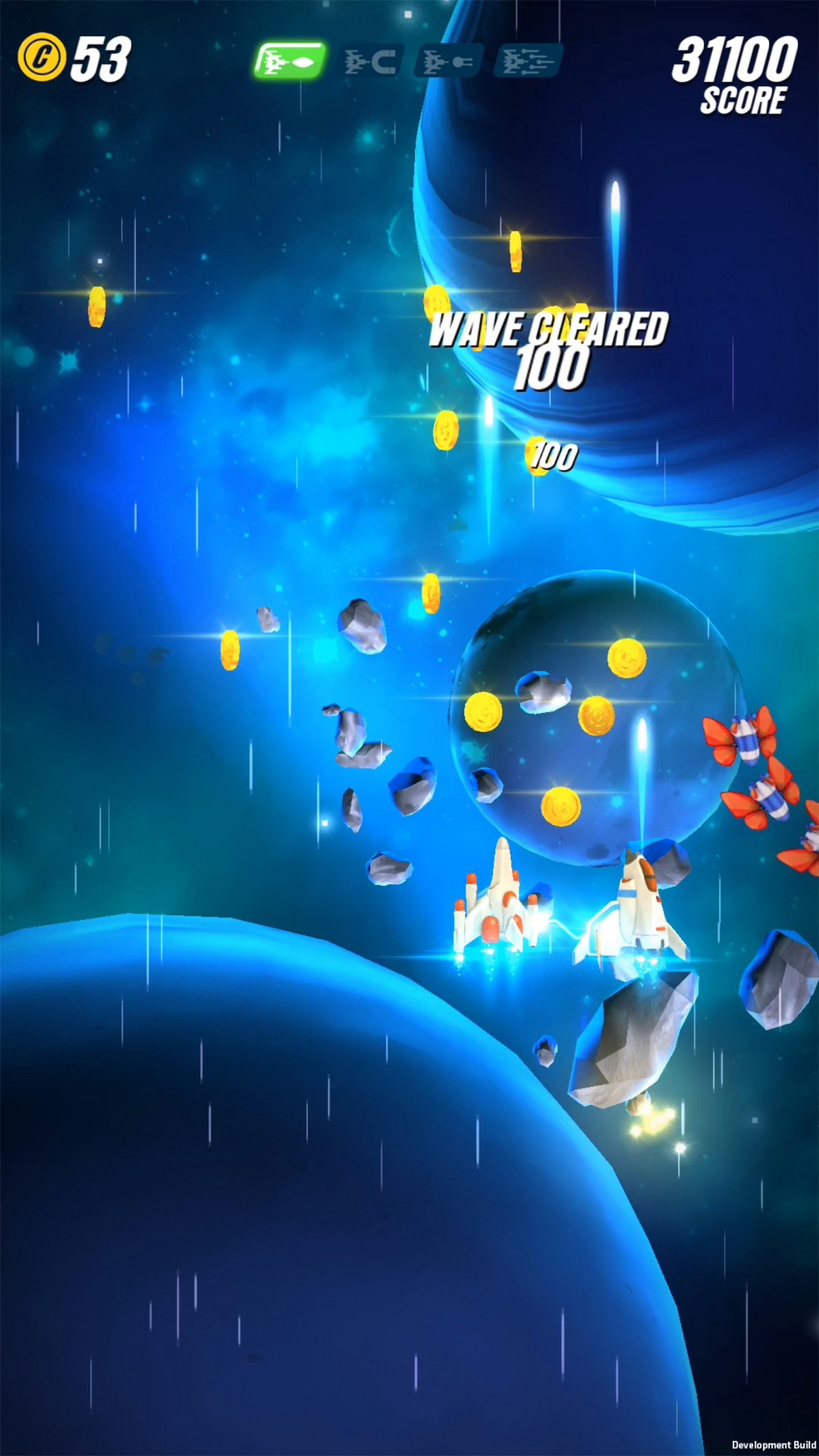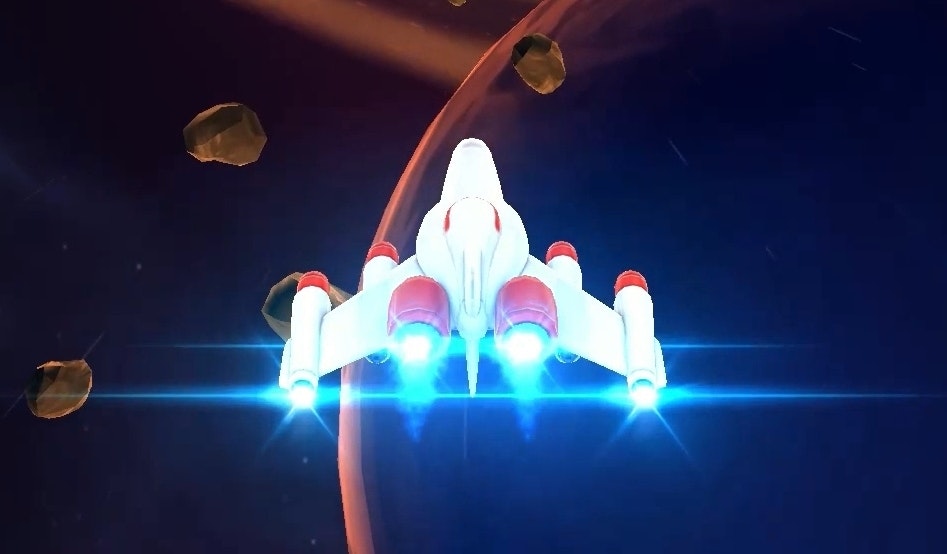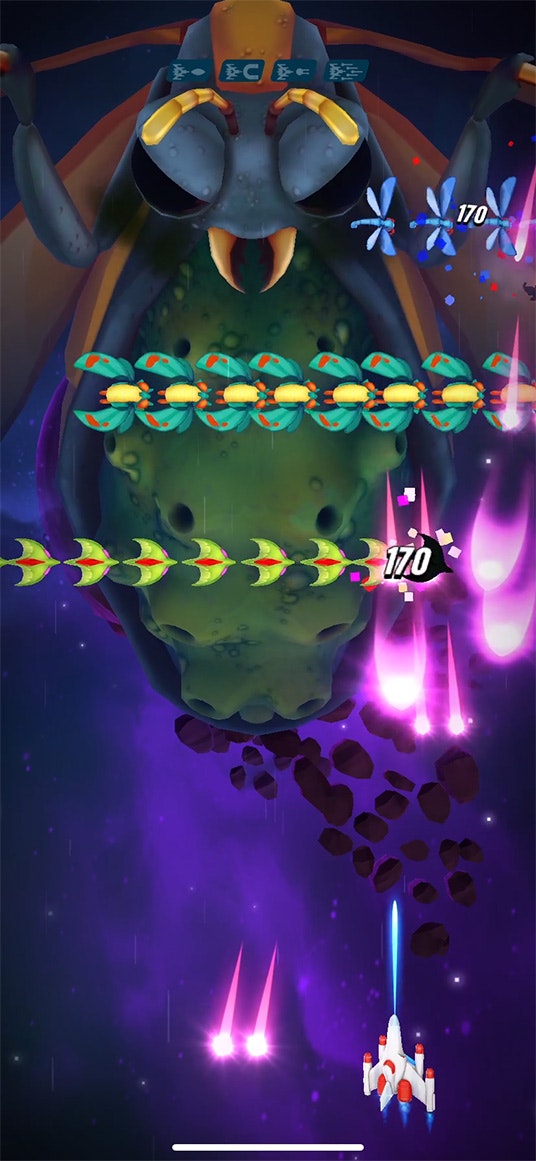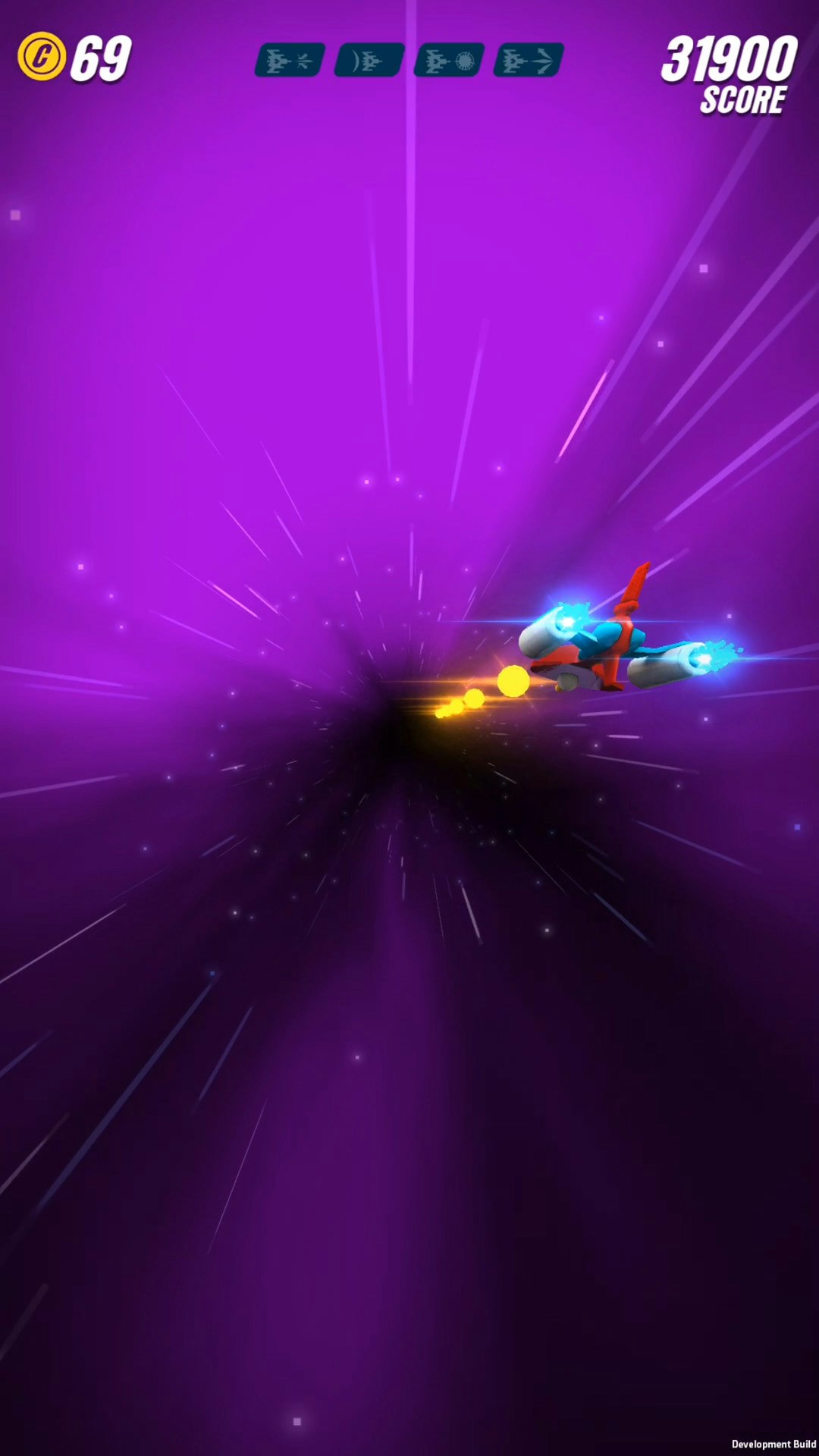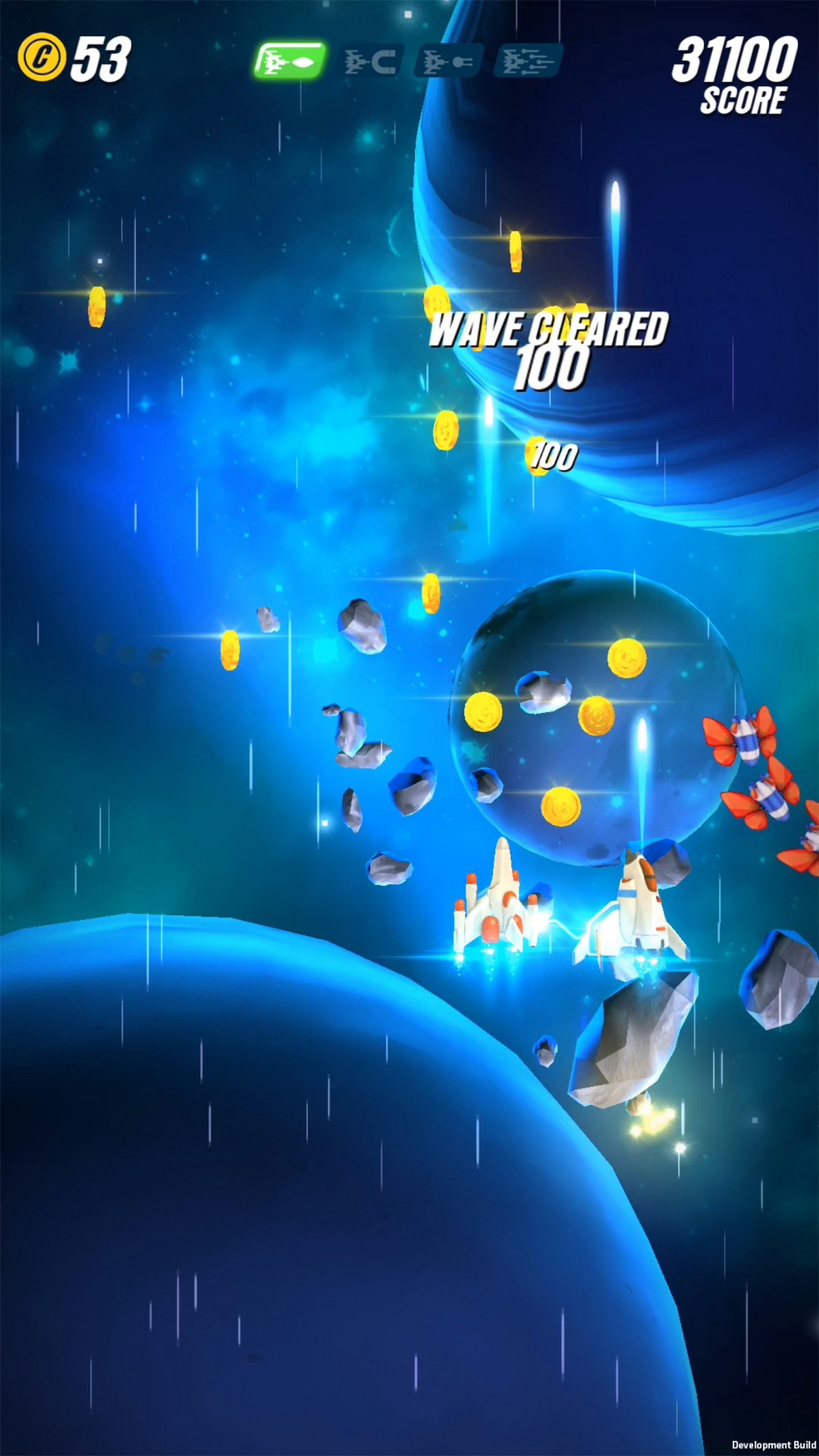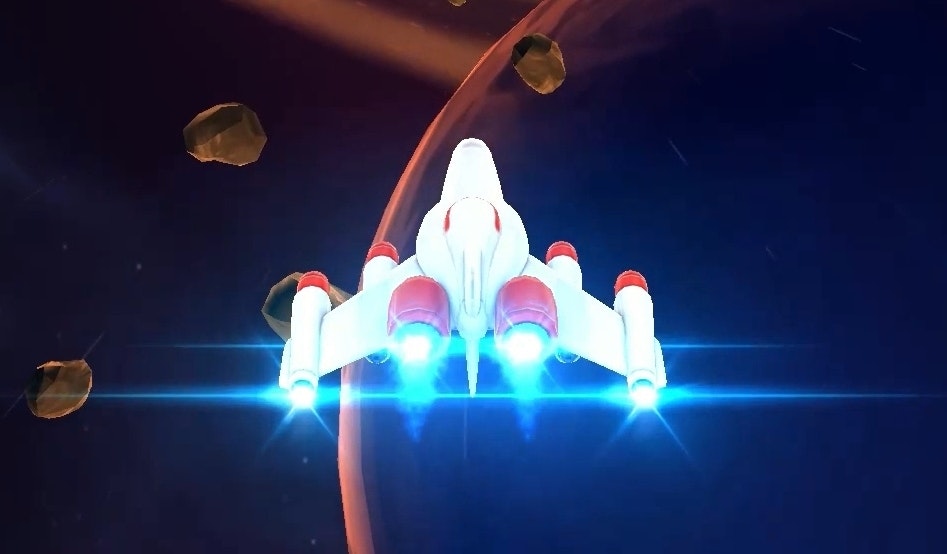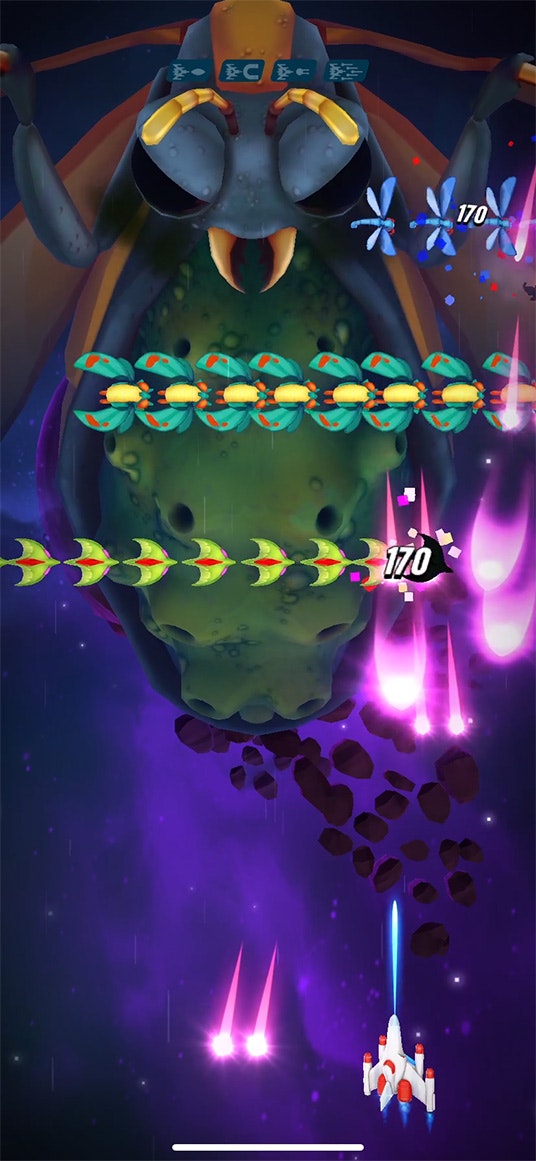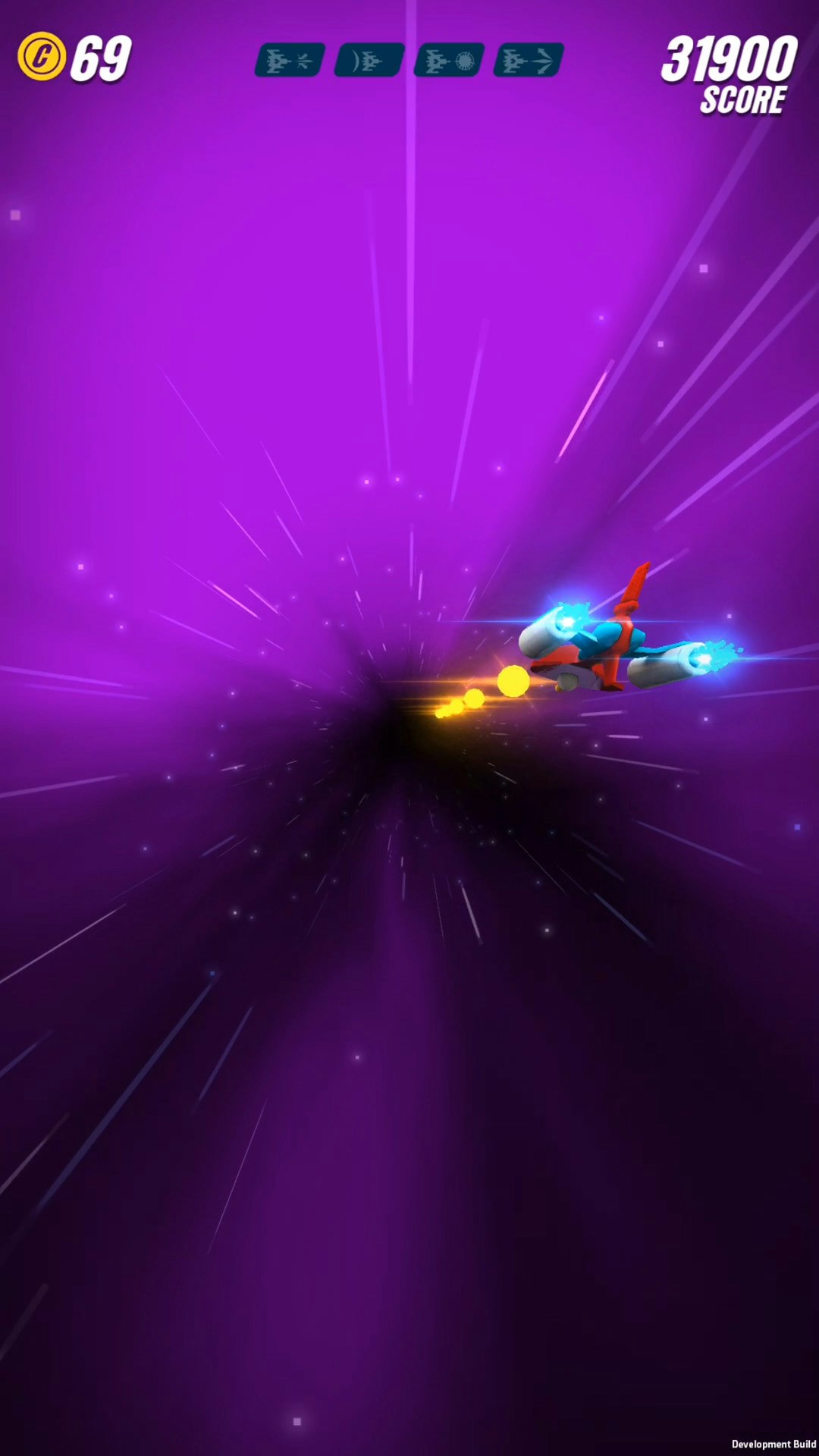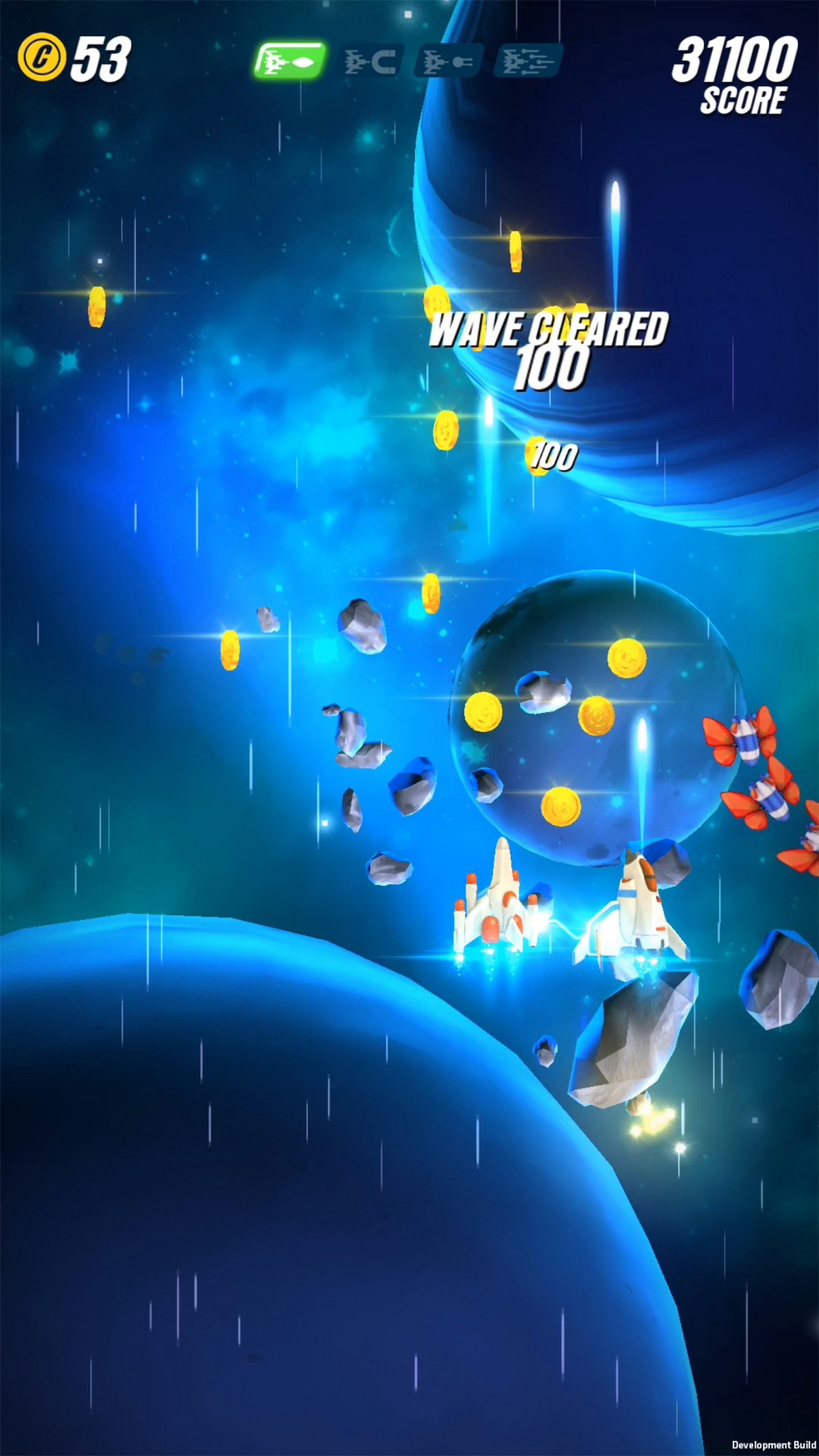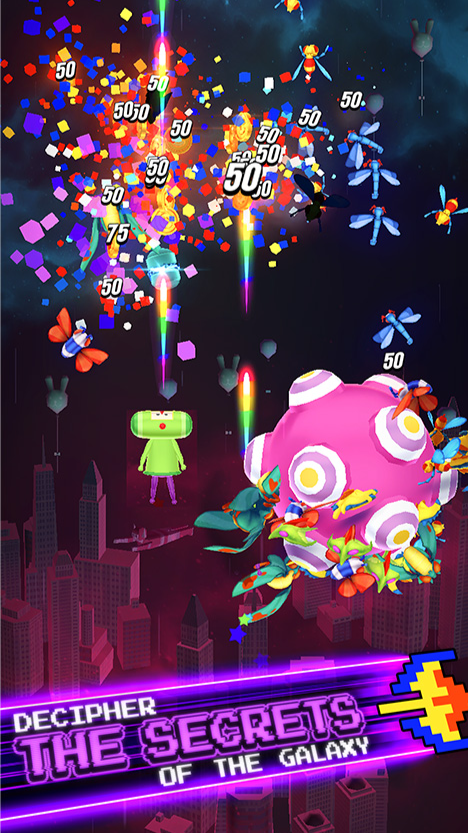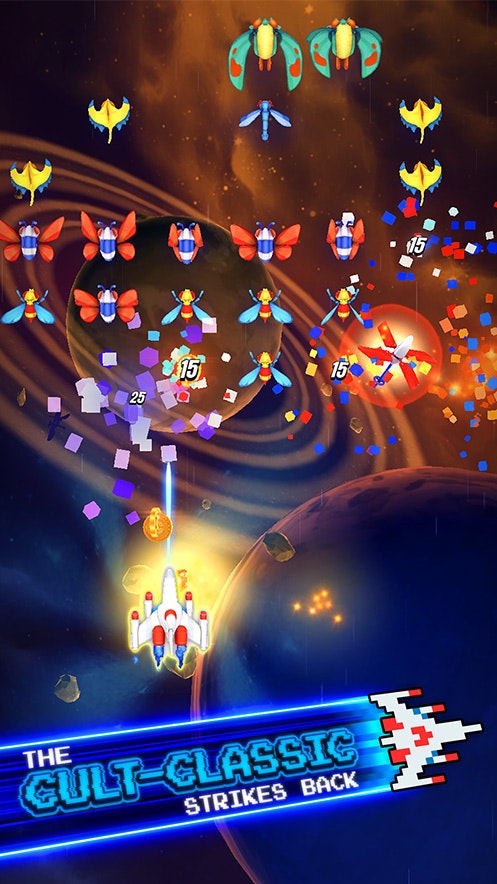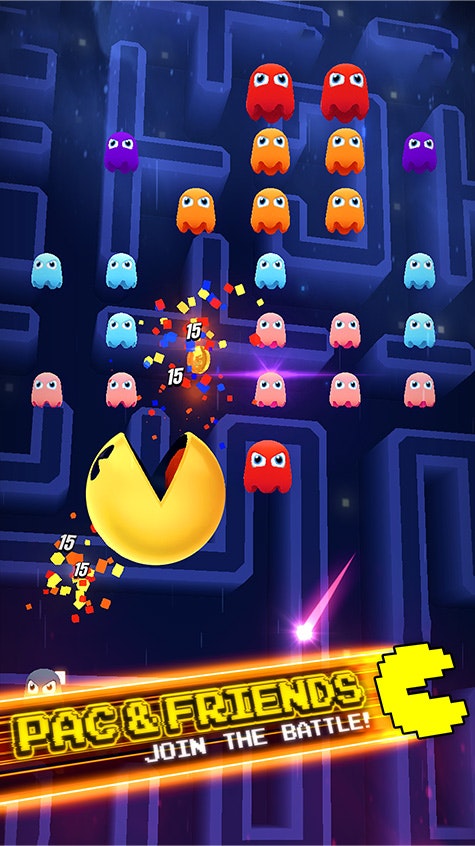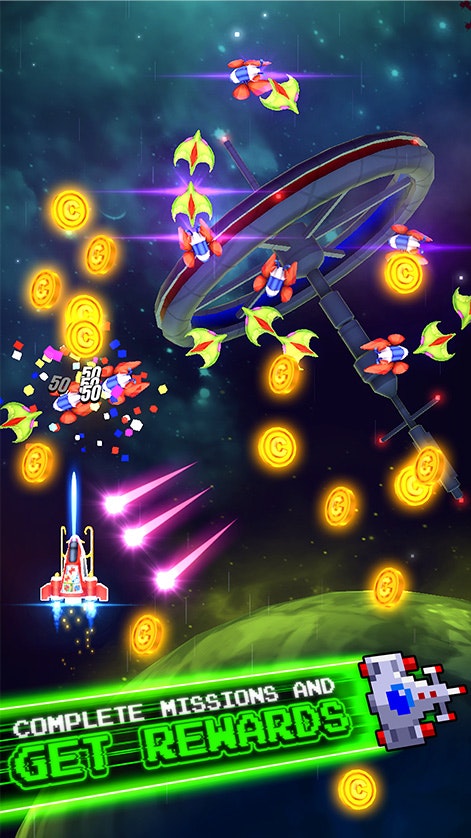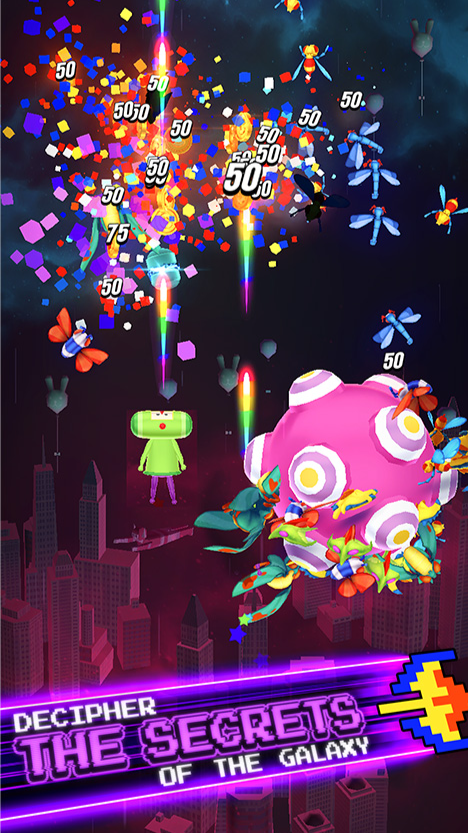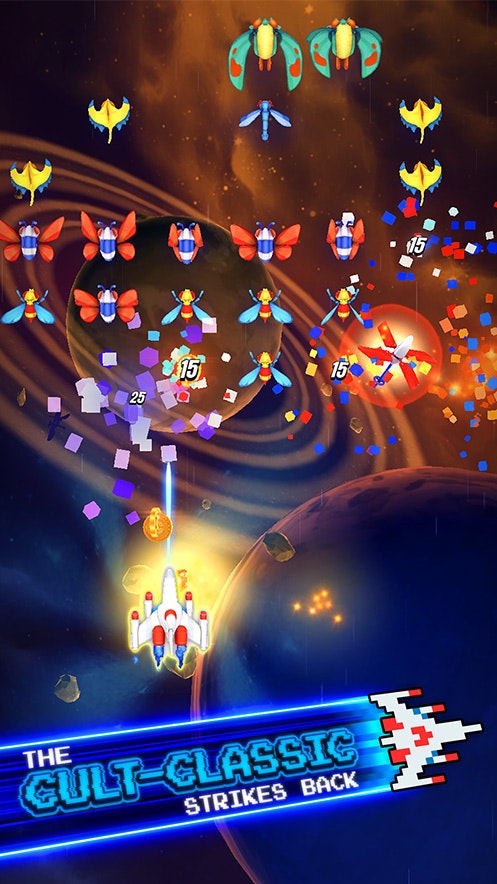 Galaga Wars+™ & ©Bandai Namco Entertainment Inc. Apple and the Apple logo are trademarks of Apple Inc., registered in the U.S. and other countries and regions. App Store is a service mark of Apple Inc. Google Play and the Google Play logo are trademarks of Google LLC.