A 

Visit 

to 

Remember: 

Koji 

Tezuka 

on 

Bandai 

Namco's 

Vision 

and 

the 

Role 

of 

BNM 
From Tokyo to Barcelona - insights on the mobile gaming landscape
Koji Tezuka at Bandai Namco Mobile in Barcelona, Spain.
When Koji Tezuka, the man overseeing Bandai Namco's mobile business worldwide , from the company's headquarters in Tokyo, Japan, stepped into our studio in sunny Barcelona for the first time this summer, we could feel a palpable sense of anticipation.

Tezuka-san, with his rich history in mobile content development, has been a key figure in the creation of some of Bandai Namco's most popular titles.
Now, he was here in our Barcelona studio to understand the inner workings of Bandai Namco Mobile, from game development and publishing to marketing. You could say we were fangirling a little bit , but that's to be expected when you have someone of Tezuka-san's stature visiting your studio.
As we walked him through the studio, explaining our creative process and showcasing the games we have been working on, it was an opportunity for us to share our strategy, goals, and vision with Tezuka-san and pick his brain. After all, Tezuka-san's journey in the mobile gaming industry has been a fascinating one and we had to know more about what he thought about the state of mobile gaming today:
We have always been about adapting to change, learning from failures, and building a creative and collaborative culture. Our commitment to embracing a flat structure and putting people first, as discussed in our article about our 4-day workweek, is a testament to our approach to adaptation and what really matters. And our views align with Tezuka-san's observation of the mobile gaming industry's evolution, where adaptation is key to success,
Tezuka-san's visit to our BNM studio was as much about understanding our operations as it was about exploring how BNM's vision and strategy fit into Bandai Namco's overall vision.
This is where our unique approach to game development here at BNM comes into play. We respect existing IPs but we've also been focusing on creating new IPs to strengthen and diversify our portfolio. And in the context of our ongoing collaboration on existing IPs, Tezuka-san expressed his hopes for our continued partnership:
This collaboration between BNM's marketing team and Bandai Namco Entertainment Inc.'s Tokyo team is a testament to our shared commitment to cultivating success across cultures, something we have extensively written about before.
Tezuka-san also shared his thoughts on the unique challenges and opportunities in the mobile gaming market.
But as easy as it is to attract players, Tezuka-san acknowledged that the mobile gaming market is also highly competitive. He emphasized the importance of creating unique and engaging gameplay experiences to stand out from the crowd and capture players' attention.
He also mentioned that staying updated with the latest technological advancements and trends in mobile gaming is crucial for success in this rapidly evolving industry. When we set to update our website and revamp our blog section, we started with a very vocal commitment to our 2023 resolutions: BNM exists to create mobile games that people all over the world can play and enjoy together.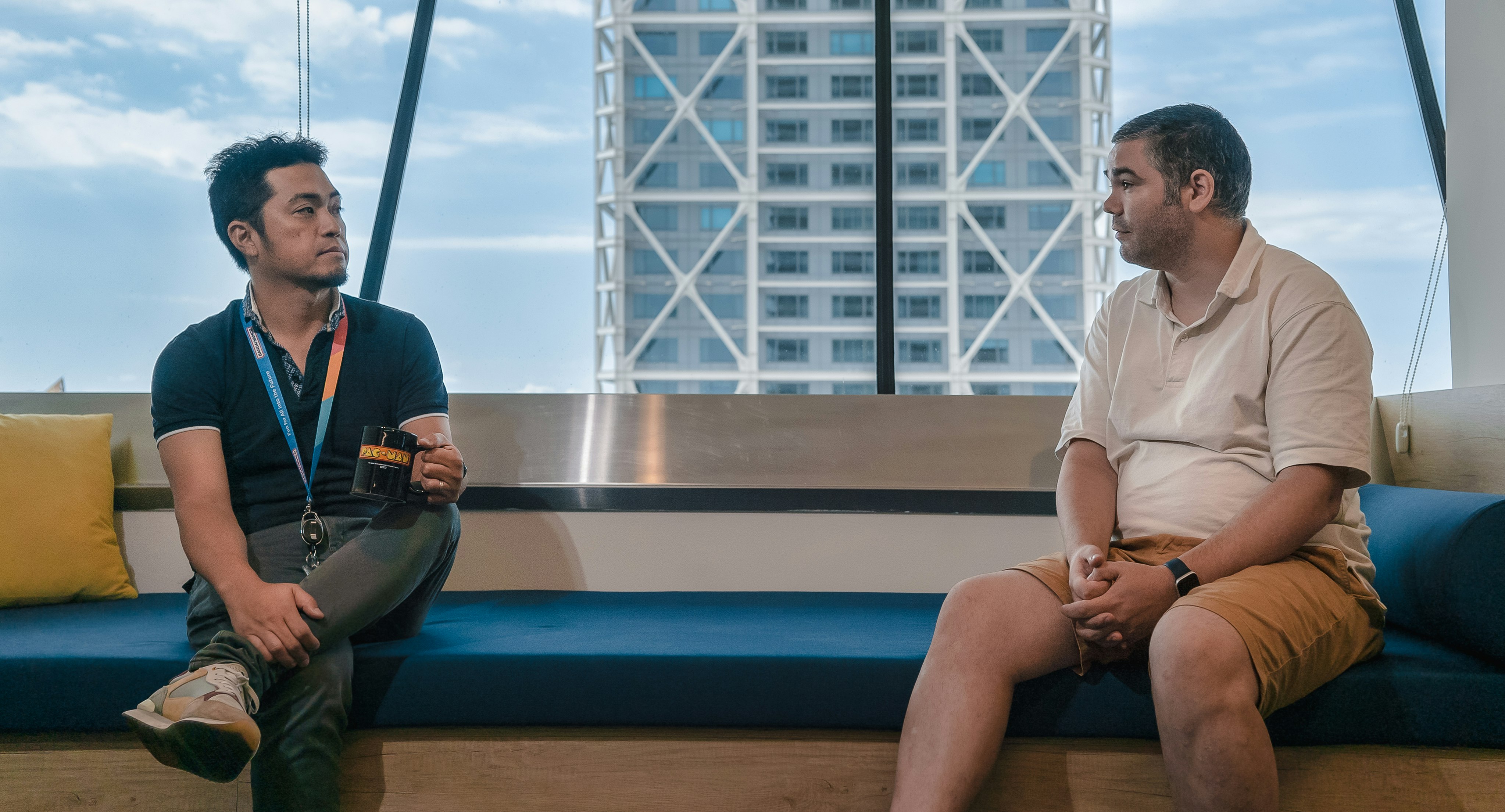 And that means that we need to be able to adapt to the changing preferences and demands of our players.

This involves not only creating engaging and immersive gaming experiences but also fostering a strong sense of community within our games.
By actively listening to player feedback and implementing new features and updates, we can ensure that our games remain relevant and enjoyable for years to come. 
When asked about the role of new technology trends in mobile gaming, Tezuka-san sees it as an indispensable part of game development.
At BNM, our focus is always on the players. We are committed to exploring and implementing advanced technologies to enhance the gaming experience. However, it's not just about the recent technological trends. It's about leveraging the power of technology as a whole to create more personalized and immersive experiences. As we discussed in our article about professional growth, we are committed to learning and growth. Whether it's AI, machine learning, or any other technology, the team at BNM is ready to harness its potential to better serve our players, if and when it's appropriate.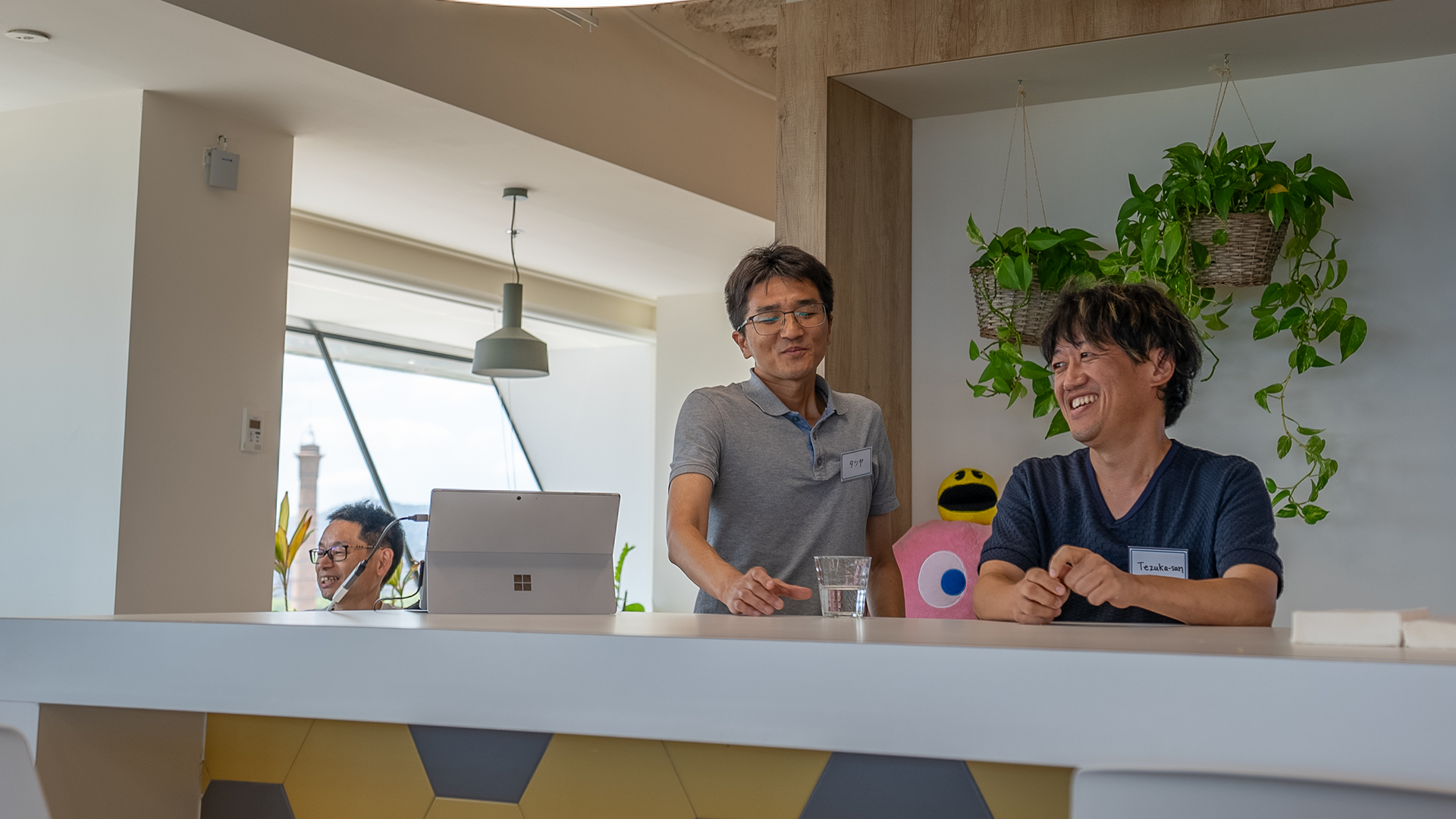 As we powered down our chat with Tezuka-san, it felt like we had just completed an epic quest, gaining valuable insights and experience points along the way.

His visit was more than just a meeting—it was a real-life crossover event, where
the worlds of Bandai Namco's global mobile strategy and our creative hub at BNM collided in a vibrant explosion of ideas and shared vision.
His unique insights, like rare loot drops in a game, added depth and richness to our understanding of the industry. They were reminders that we're not alone, a solitary team in a studio in beautiful Barcelona (well, we'll take every chance to praise our HQ, thank you very much)—we're part of a global team, working together to create a brighter, more fun-filled future for everyone.
If you, like Tezuka-san, love making games and want to be a part of a studio that pushes the limits of what it means to create games for mobile devices, then we want you on our team. Join us at BNM, and let's create Fun for All into the Future.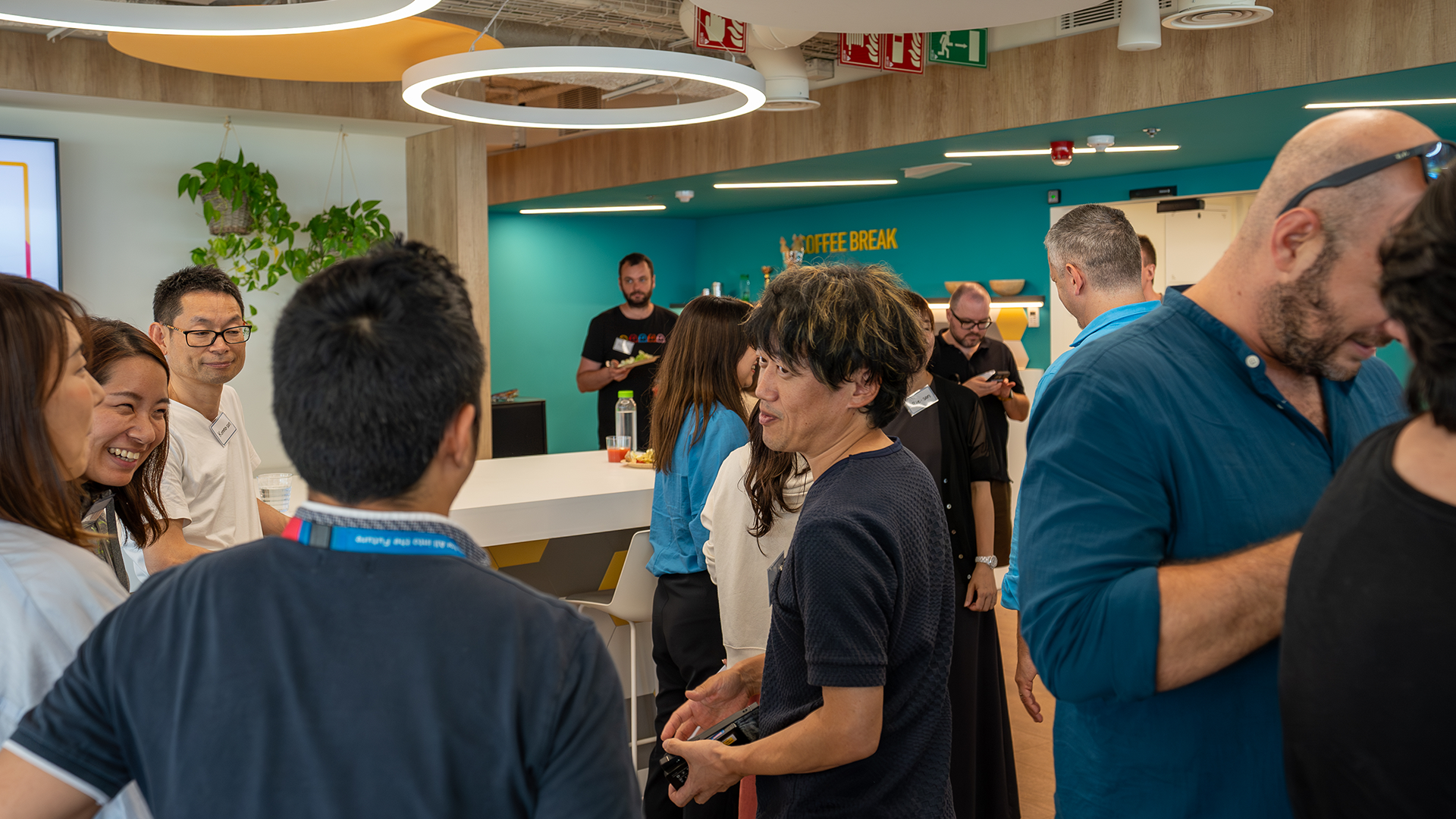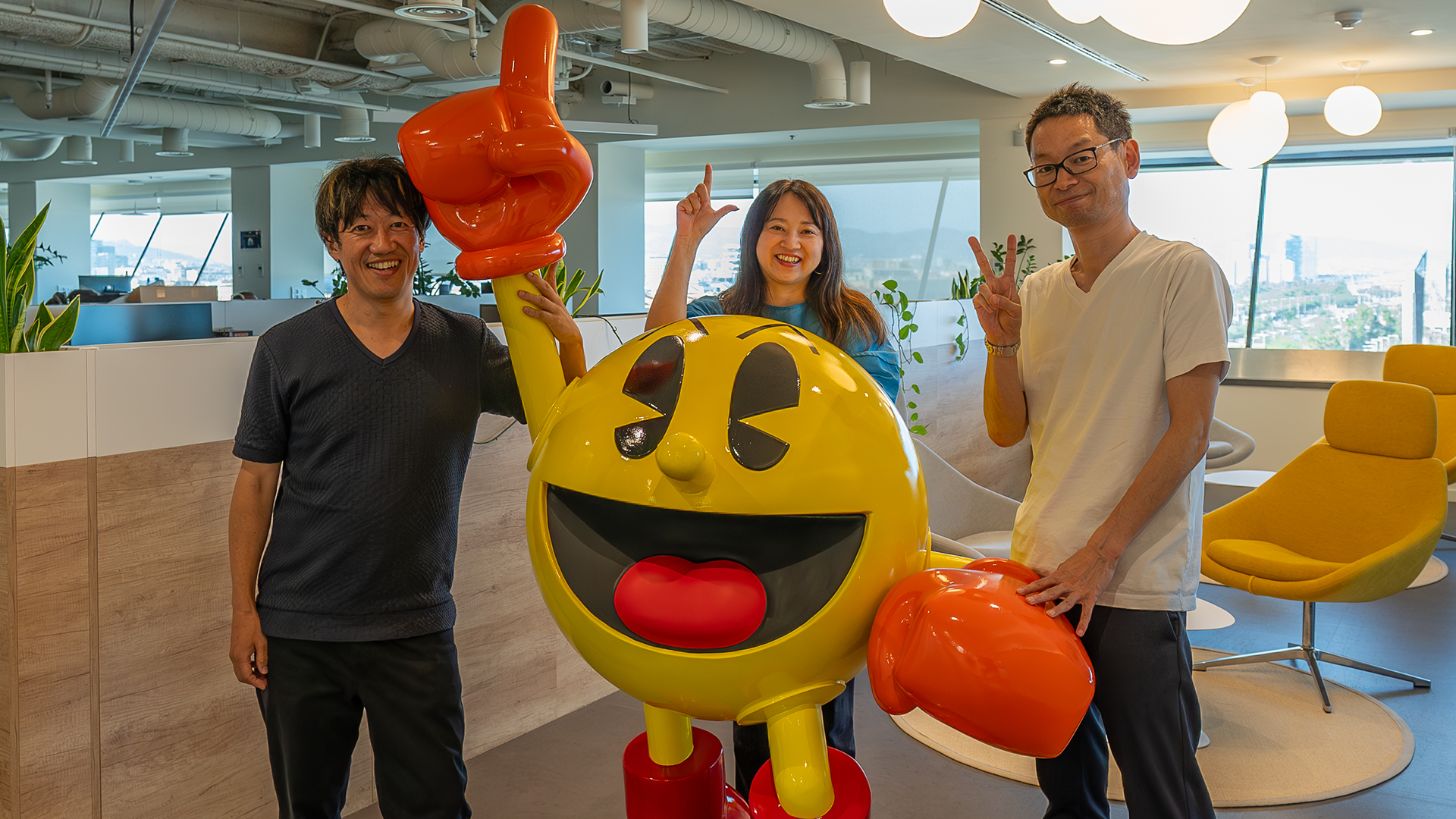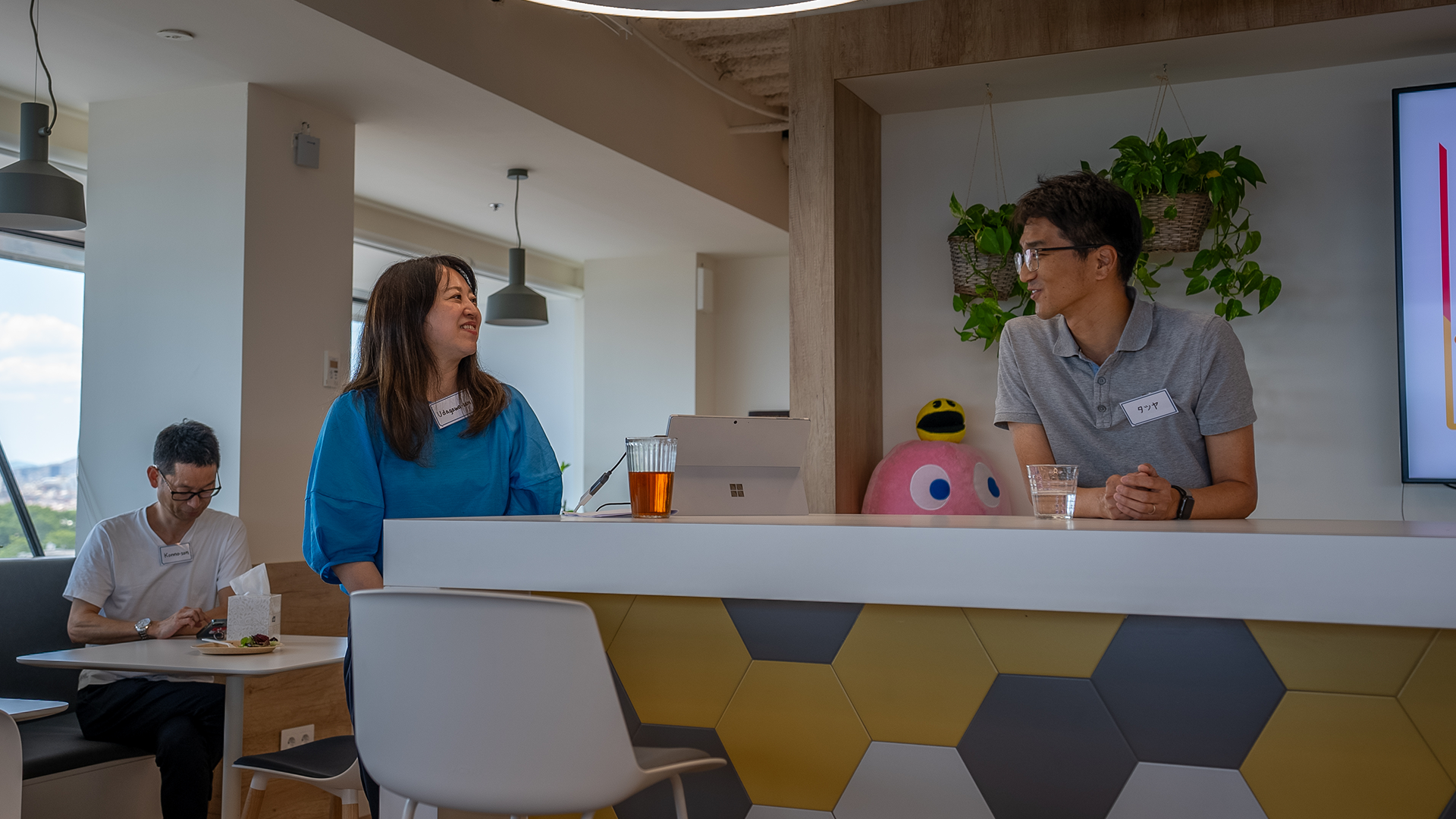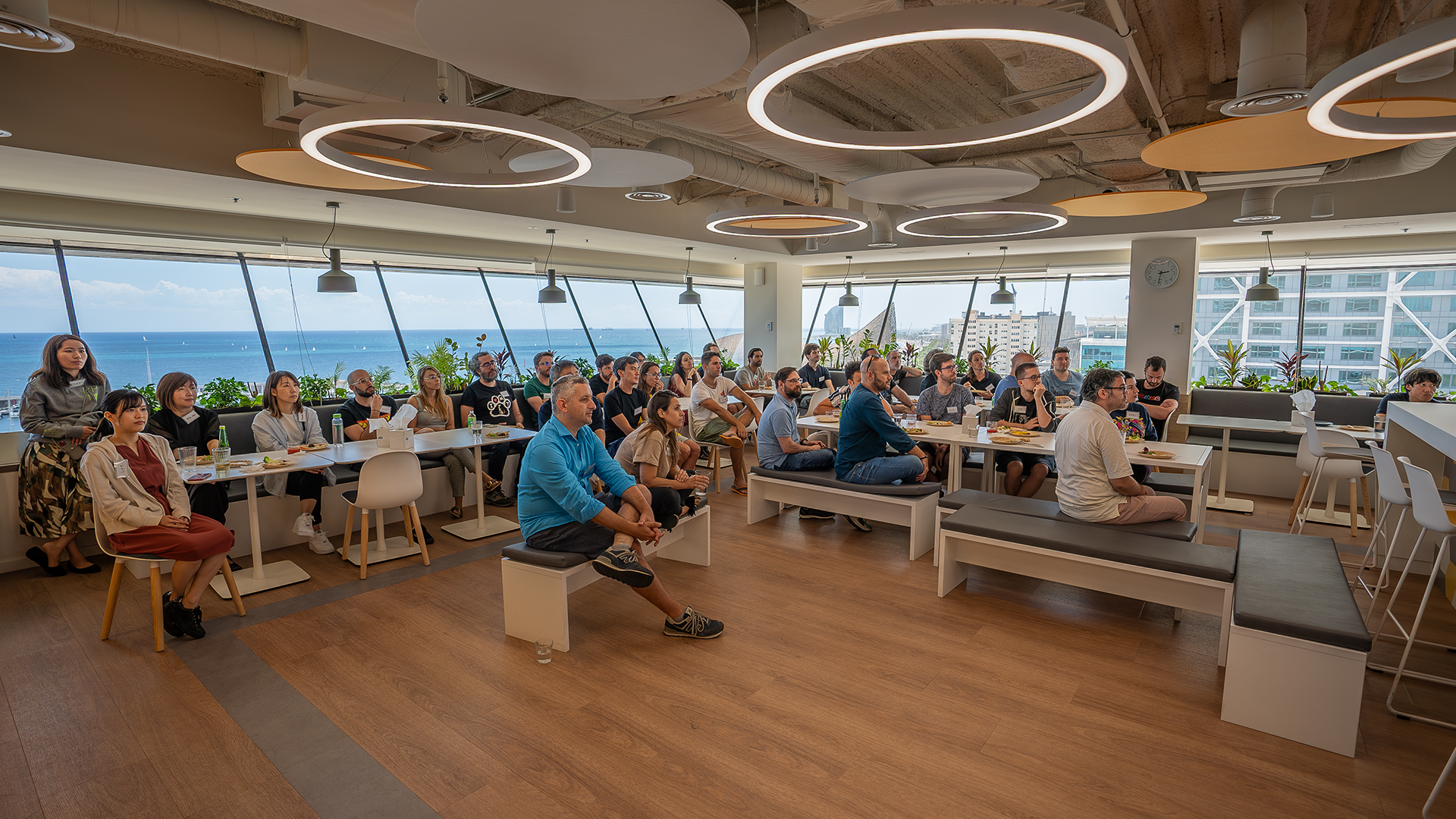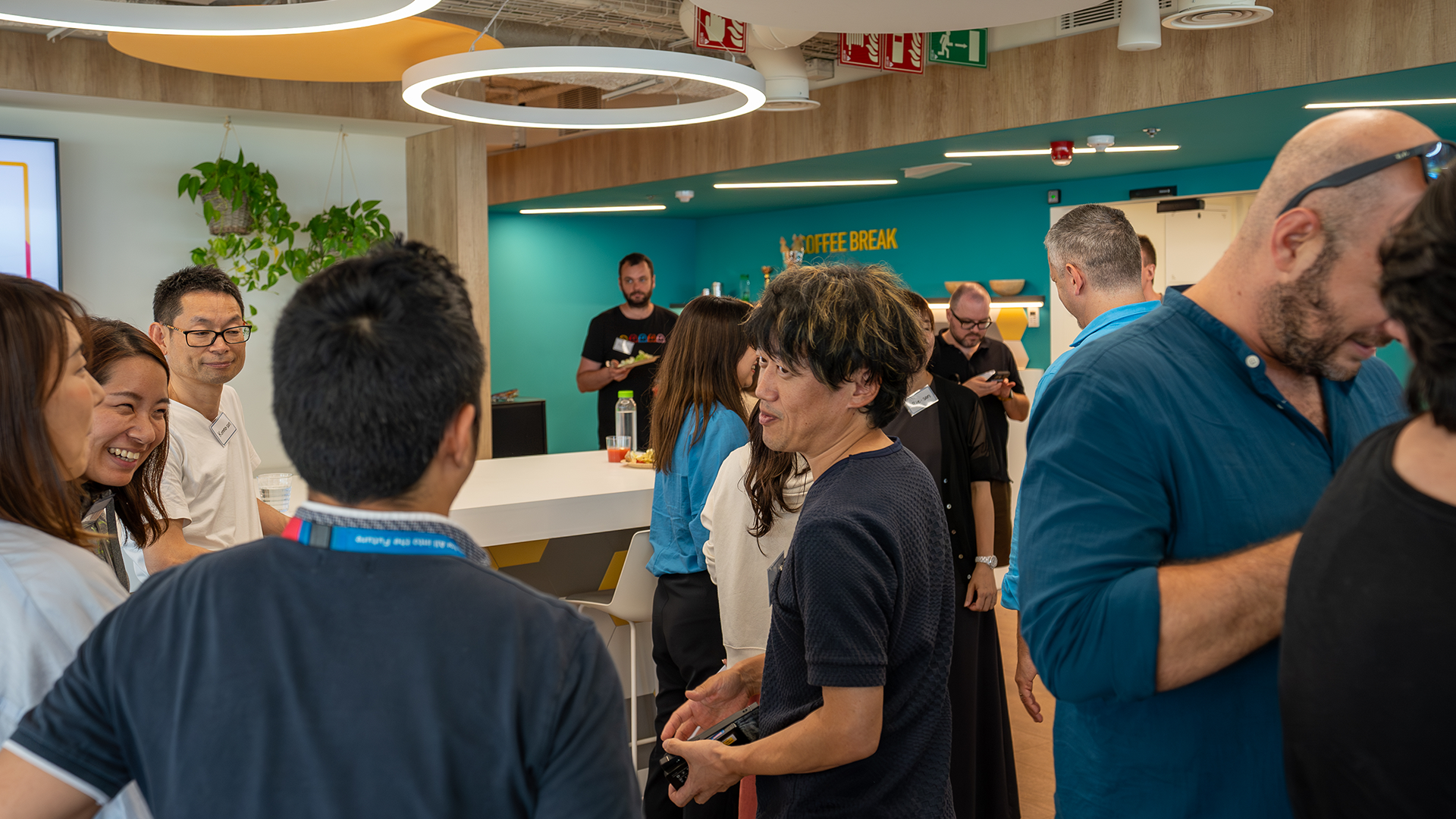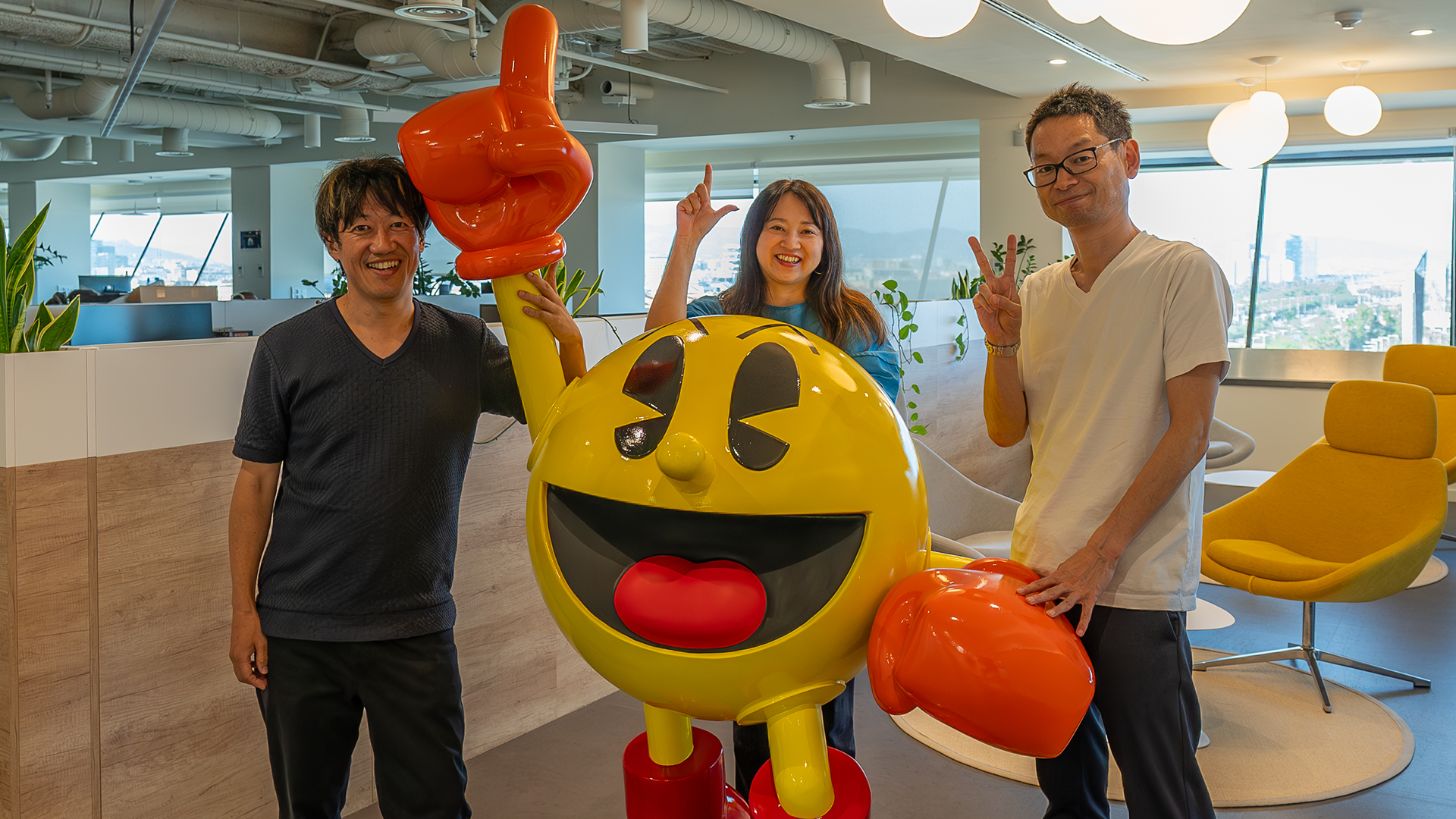 Bandai Namco Mobile
Published: 11 September, 2023