Bringing 

Bandai 

Namco's 

Most 

Popular 

Japanese 

IPs 

to 

the 

Western 

Market 
A closer look at Bandai Namco Mobile's game development process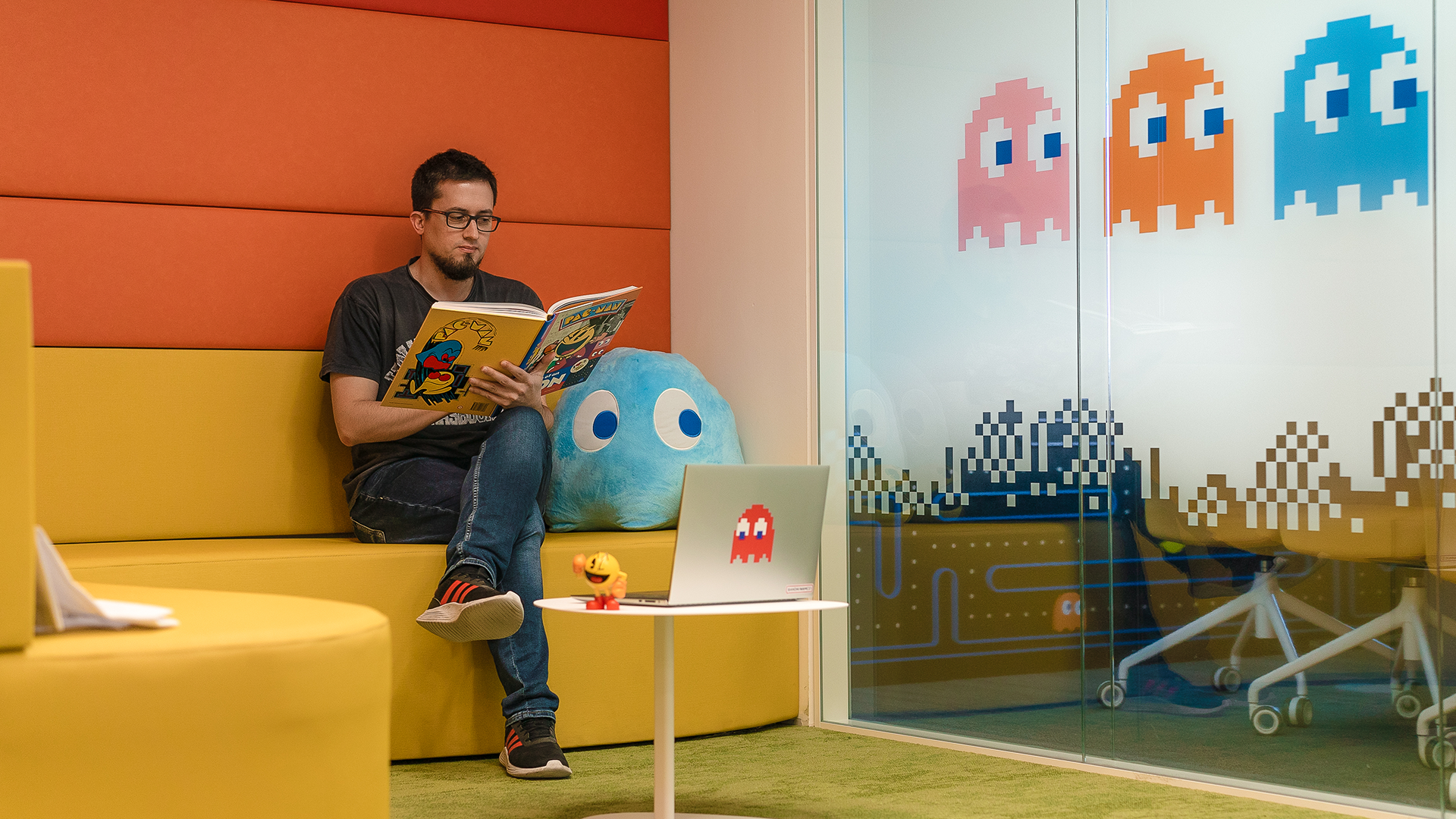 Bandai Namco has a long and storied history in developing video games. Some of its most iconic titles, such as PAC-MAN, Tamagotchi, Tekken, and Galaga, were released decades ago and are still enjoyed by gamers worldwide.
This legacy of being responsible for some of the most popular video game IPs in the world is what helped cement the brand's reputation as a leader in the industry. And with modern releases like Tales of Arise and Elden Ring, one of the most celebrated games in recent history, Bandai Namco is continuing to wow gamers with its high-quality titles.
We all know that Bandai Namco knows how to make a great video game, and that success goes beyond consoles. Celebrated Japanese IPs already have extremely popular mobile games in Asia, but the west is a tricky market. It's difficult to stand out when there are already so many great games in the mobile space, including the catalogues in the App Store and Google Play.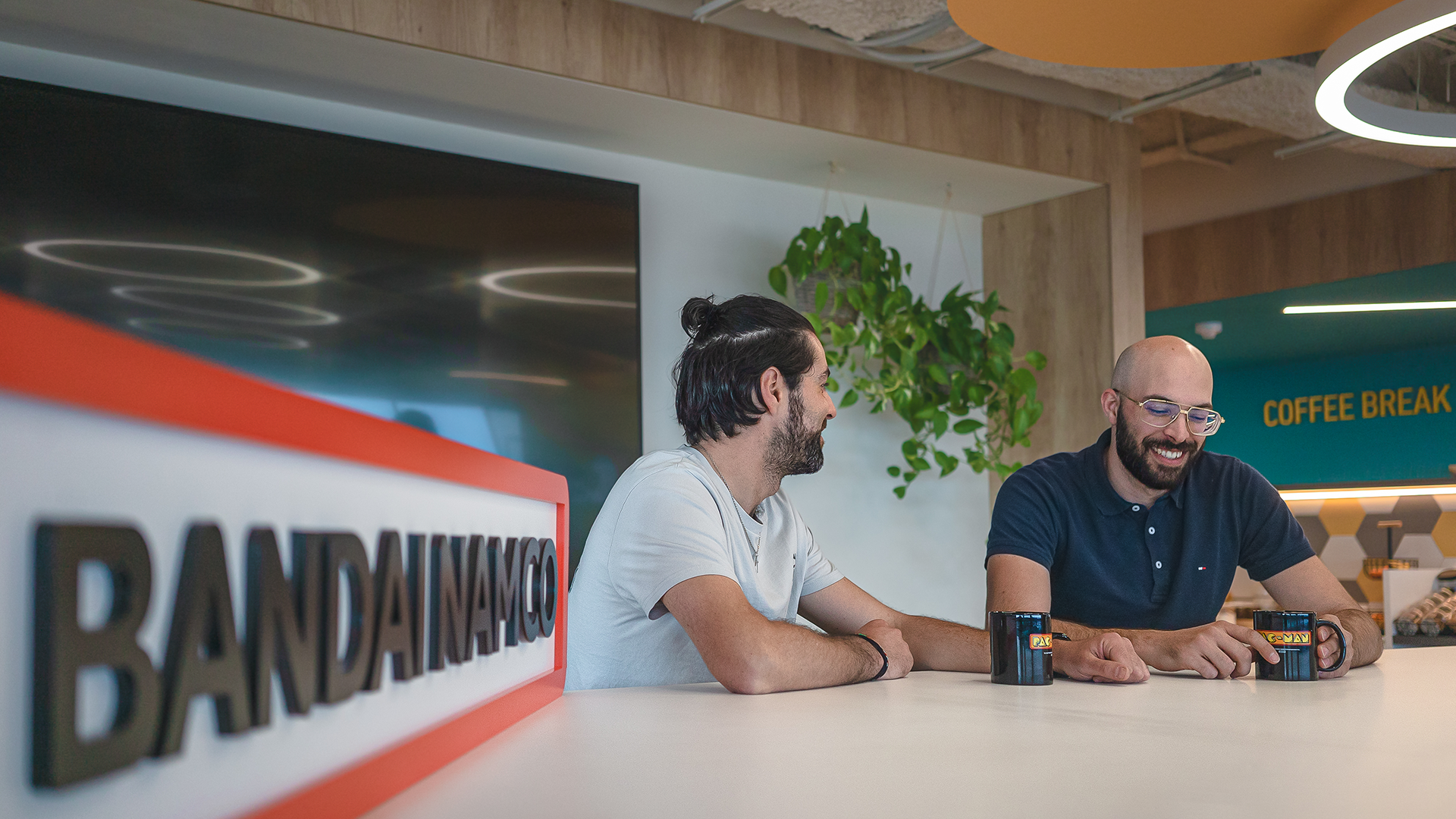 Bandai Namco Mobile (BNM) was established with a clear goal in mind: to create exceptional mobile games based on new IPs, designed by a western team for the western market, and to expand and support Bandai Namco's most popular Japanese IPs in the west.
When you bring a popular Japanese IP to the west, there are many challenges and complexities that come with it, but we need a starting point. And like many things in life, everything has to do with... balance!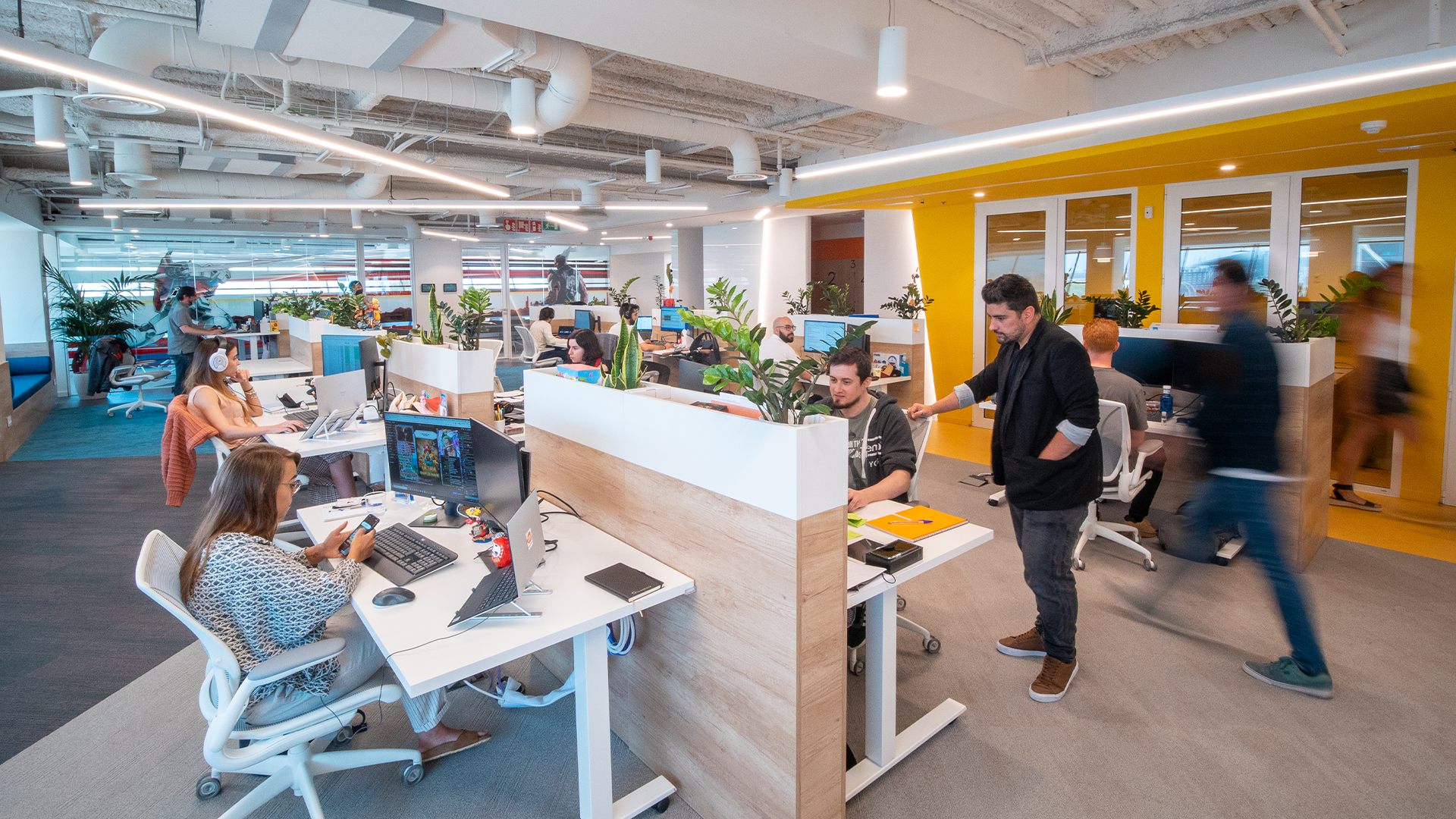 The moment you see the word 'balance', you know there's a lot of work happening behind the scenes. And that's the truth: a lot of time and effort goes into making sure our games maintain the same level of quality and fun that fans have come to expect from us.
Research comes very early in the process. It helps us understand the needs of players in our target market and how we can incorporate an already established IP in a format that makes sense, on the right platform, and with the right business model. It's important to have a clear understanding of what makes the IP special and what needs to be preserved in order for it to feel authentic, but it's also crucial to have a strong grasp on the western market and what kinds of games are popular here. We spend a lot of time understanding our audience and what they're looking for in a mobile game, while trying to learn how to best adapt the IP to this market.
When we come up with an interesting concept for a game and get the thumbs up to use an IP, we move forward with development, during which we have the full support of the IP stakeholders in Japan. It's a delicate harmony, but one that our team is more than up for the challenge, because the next step is to focus on proper communication.
We are lucky to have fantastic in-house Publishing and Licensing teams at our Barcelona BNM offices who work closely together to make sure that the IP is being treated with the respect it deserves. They also make sure that the game is fun and engaging for a western audience. After all, these are some of the most beloved franchises in the world, and we want to make sure we're doing them justice.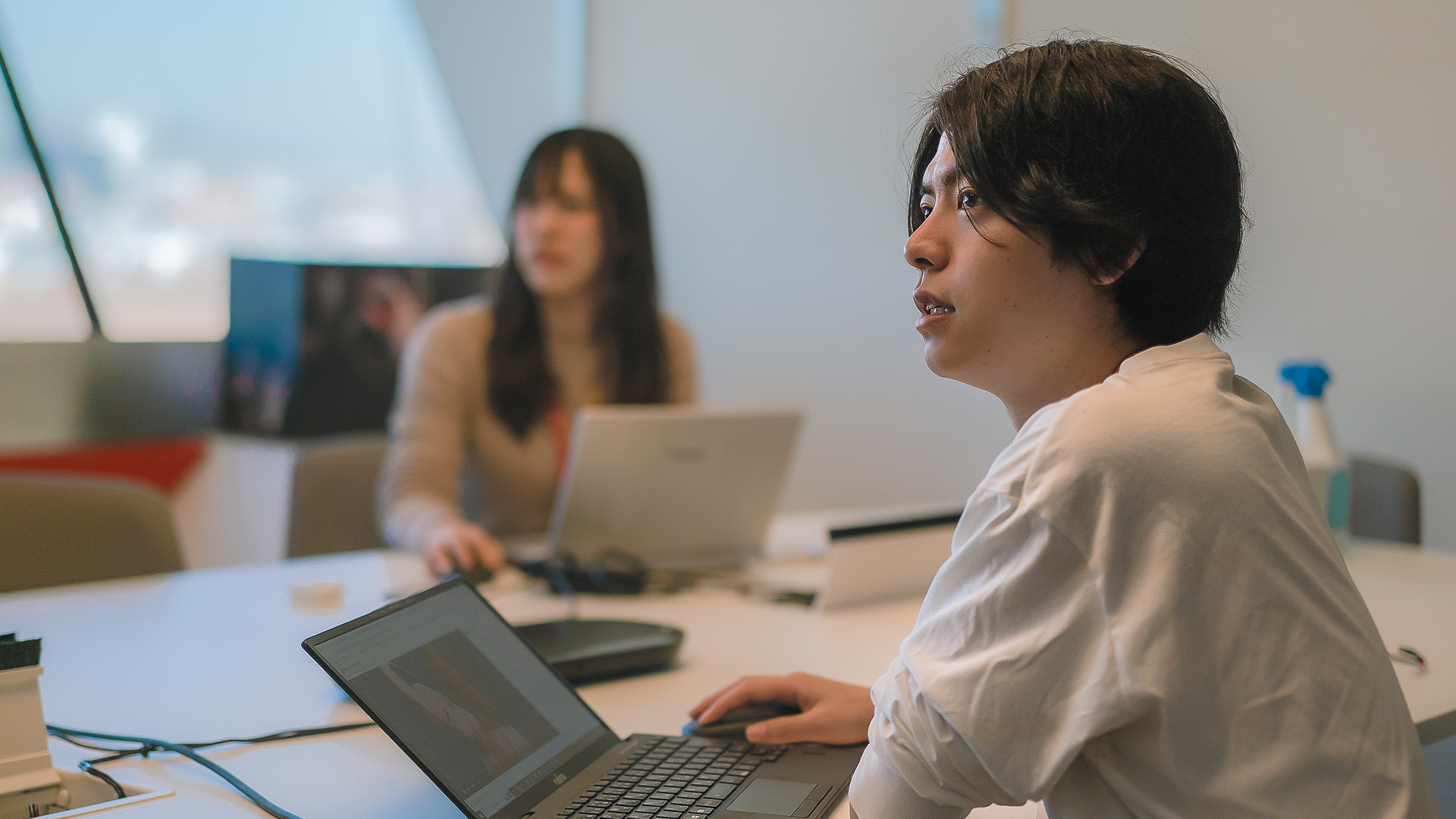 Every game development team has their own process, their personal way of doing things. And we are the same! Here is how our teams at BNM work together to make games based on key franchises:
You can think of the Licensing & Business Strategy (LBS) team as our very own diplomatic corps, our cultural ambassadors who help us get on the same page with our Japanese IP holders. They act as a liaison between the Publishing team and the IP holders, ensuring that any new settings or features proposed are in accordance with the IP and approved. They also provide feedback to the Publishing team on what they think would work best for the game. And let us tell you, they are the real deal: they're native Japanese who've lived in the West for ages, so they know all the ins and outs of both cultures.
Basically, they're like a bridge connecting two worlds. You know, like the Snake Way in Dragon Ball Z, but instead of King Yemma's palace on one side and King Kai's Planet on the other, it's all about licensing agreements. And here's the thing - our LBS team is so good at what they do, they even joke about being our in-house cultural embassy. Some of us believe they probably have a little flag and national anthem and everything. But seriously, these guys are indispensable when it comes to making sure everything runs smoothly. Without them, we'd be lost in translation.
On the other side, you have Publishing. Their job is 100% dedicated to all facets of game development: they offer support during the lifetime of a game, from first vision to long after the game has been released. They communicate with LBS, the developers, and any stakeholder that needs to be involved in the process (like platforms). They also work closely with the Marketing team, making sure that the game not only gets in front of as many people as possible, but also fosters a strong sense of community around it. We've seen firsthand how much fun it can be when people come together over a common interest, and we hope to continue building upon that feeling in everything we do by connecting with our fans in a sincere and fun way.
And of course, you have the external development studios, who are developing the game. They work together with Publishing and Licensing to make sure that the game is being made according to Bandai Namco Mobile's standards, while also putting their own creative spin on things (naturally).
The development process doesn't stop when the game is released. Our Publishing team continues to work with our LBS and Marketing teams, as well as the external development studios, to ensure that our games are as fun and engaging as possible. This includes providing regular updates and bug fixes to make sure players have the best experience possible. We also maintain strong relationships with the IP holders in Japan to make sure they're happy with how their IP is being represented in the West.
It's a lot of back-and-forth, but it's worth it when you see the finished product and know that everyone did their part to make sure the game was the best it could be. Whether it's the fan-favorite retro shooter Galaga Wars+ or the cuteness overload of My Tamagotchi Forever, or the multiplayer madness of PAC-MAN Party Royale, there is no better feeling than knowing you've created some amazing games that are loved by players all around the world. There is also a certain kind of eager anticipation from wanting to know how the games we are working on right now (yes, yes, yes) will be received by our fans.
But every single time, we make sure to honor the IPs in our games and make something special, something players will love. That's why everyone here works so hard: to make sure the games maintain the same level of quality and fun that fans have come to expect from us. Because when it comes down to it, that's what every game should be about: having a good time!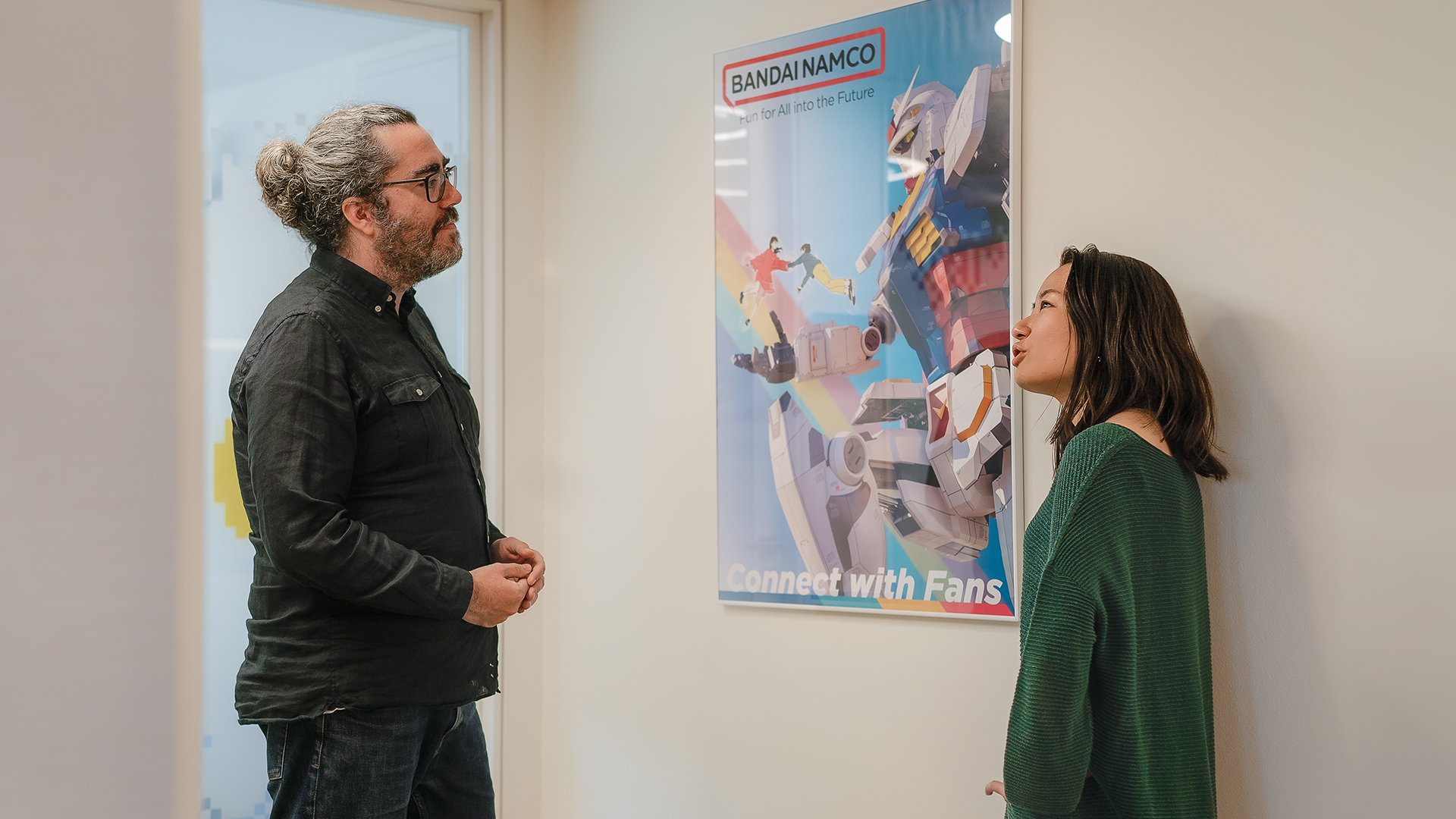 In the end, we have one simple goal: to make great games for the western market that honor the IPs at their core. We hope we can continue to do just that for many years to come!

Bandai Namco Mobile
Published: 19 June, 2023