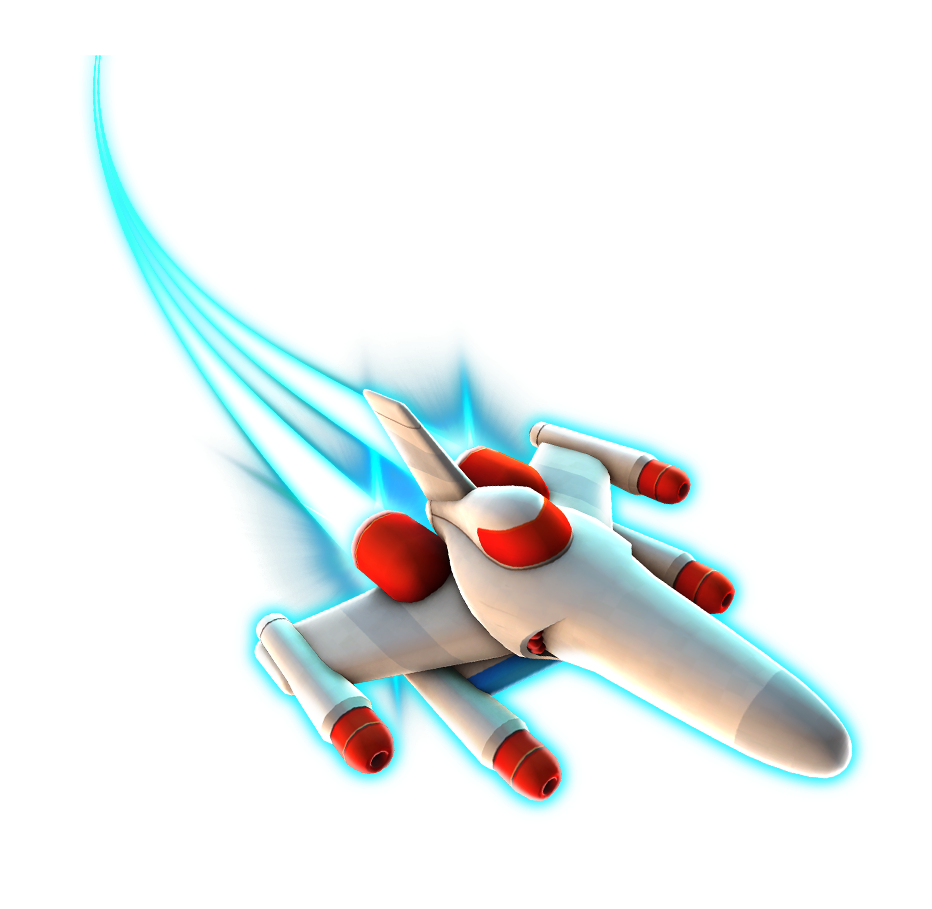 Privacy Policy
Last updated: 29/09/2022.
Introduction
We, at Bandai Namco Mobile, a company with registered offices located at Bandai Namco Mobile SL, Calle Marina (Torre Mapfre Pl 9), 16 - 18, 08005, Barcelona, Spain, respect your privacy and therefore provide you with this Privacy Policy ("Privacy Policy") to inform you about what data we collect and how it is used.
By using Bandai Namco Mobile website via the following address: https://www.bandainamcomobile.com/ (the "Service"), you acknowledge our right to collect, store, use and disclose your personal information as defined in this Privacy Policy.
Regarding Personal Data collected and processed under this Privacy Policy, Bandai Namco Mobile is the controller. The purpose of this Privacy Policy is to explain how we collect, store, use, transfer or disclose your Personal Data. Personal Data means any information that can identify an individual, directly or indirectly, such as for example your name, location data or online identifiers.
Bandai Namco Mobile reserves the right to change this Privacy Policy at any time by posting an updated version on this website. Therefore, please review the Privacy Policy frequently to ensure you are aware of any changes.
This Privacy Policy was last updated on: 29/09/2022
1. The data we collect and use
Below, we describe the Personal Data we collect and how we collect it. Furthermore, we set out the reasons we process your Personal Data (the purpose of processing) and the legal basis for our processing.
1.1. The personal data we collect from you
We collect the personal data you provide to us when signing up for newsletters, applying for a job at Bandai Namco Mobile along with any further personal data you provide from time to time. This personal data may include your name, email address, job title, organization address, land and mobile phone numbers and other contact details.
a) We collect Identity Data. This includes your names, usernames, or similar identifiers as well as your titles and preferred genders.
b) We collect Contact Data. This includes your home address, email address, phone number and other data you provide Bandai Namco Mobile with for the purpose of enabling contact.
c) We collect data from third parties, such as LinkedIn, Twitter and through different public sources available on Internet where you might have published relevant information about you. This is referred to as "Sourcing" and be manually performed by our employees or automatically in the service.
d) We collect Marketing and Communication Data. This includes your preferences in receiving newsletters, and communications from us.
e) We collect usage data. This includes information about how you use, browse or view content on our website ("website usage" or "browsing history"). Certain usage information may be cross-referenced with other information including personal data.
f) We collect Aggregated Data. This includes statistical or demographic data derived from all users' which is not considered Personal Data in the eyes of the law since this data no longer can be used to directly or indirectly reveal your identity. May comprise information from the other data categories, but in an aggregated and anonymized fashion.
g) We collect your CV. We may request your CV for the Apply for a job section, as well as other information related to your professional experience
1.2. How we use your personal data and our legal basis
a) We process your Identity, Contact, Usage, Marketing and Communications for the Purpose of sending you our newsletters and updates if you have subscribed to our mailing list. Our legal basis for this processing is: your consent.
b) We process your Identity, Contact, CV for the purpose of managing our relationship with you including contacting you about vacancies that you have applied for, or similar vacancies that come up in future. The purpose of the collecting and processing of personal data is to manage recruiting. The lawfulness of the processing of personal data is the implementation of pre-contractual measures or the intention to conclude a contract and to simplify and facilitate recruitment.
c) We process your Identity, Contact and Usage Data for the purpose of administrating and protecting our service such as support, reporting and hosting data, data analysis, system maintenance, testing and troubleshooting. Our legal basis for this processing is: Necessary to comply with a legal obligation.
Personal data that is processed with the purpose of aggregated analysis or market research is always made unidentifiable. Such personal data cannot be used to identify a certain User. Thus, such data is not considered personal data.
2. How we use your personal data
We will never share your Personal Data to another company, except as described in this Privacy Policy.
We share your Personal Data with the third parties as described below:
a) Your personal data may be aligned, combined, or shared with all Bandai Namco Group entities. They may be communicated to these entities for administrative and internal improvement purposes. These operations are carried out on the basis of instruments that comply with applicable regulations and are capable of ensuring that your rights are protected and respected.
b) Third party service providers who have been appointed as data processors to perform functions and services on our behalf and who will be provided only with the necessary data to perform those services on our behalf, but who are not authorized to use such data for any other purposes (e.g. web hosting services, payment processing, information technology systems, customer relationship management, crash report analysis, publisher or developer revenue calculation and reporting, marketing, auditing and administration);
c) To our advisors or insurers in the event of a claim, dispute or otherwise when deemed necessary.
d) If we are required to do so by law or pursuant to legal process or to comply with any applicable rules or regulations (including, but not limited to, stock exchange market rules), or in response to a request from a law enforcement authority or other government official; and
e) We reserve the right to transfer your Personal Data if we sell or transfer all or a portion of our business assets, in accordance with applicable law. We shall use reasonable efforts to direct the transferee to use your Personal Data in a manner consistent with this Privacy Policy, should such a transfer occur. Following such a sale or transfer, you may contact the entity to which we transferred your Personal Data with any inquiries concerning the processing of the data.
We may share Aggregated Data with our service providers. This Aggregated Data does not contain Personal Data and consists of statistics including but not limited to relating to usage of the services.
3. Transfer to countries outside the EU and EEA
In some cases, we may process your personal data outside the European Economic Area (EEA) where countries may not have laws which protect your personal data to the same extent as in EEA. We are obliged to ensure that your personal data is processed securely and is protected against unauthorized access, loss or destruction, unlawful processing and any processing which is inconsistent with the purposes set out in this privacy policy.
For further information of the countries where your personal data might be transferred, please refer to section 7 of this Privacy Policy. We will update this privacy notice from time to time to reflect any changes to our ways of working. Please contact our data protection officer if you would like more information about the safeguards we have in place.
4. Data retention and deletion
We will not retain or keep any Personal Data for longer periods than what is necessary for the purposes outlined in this Privacy Policy.
We will delete your Personal Data which we process on the basis of consent, if you withdraw your consent or where you request us to delete your Personal Data in accordance with this Privacy Policy. However, we may still retain information where we still have a legitimate interest to use your Personal Data. For example, to resolve disputes, enforce our user agreements such as our EULA, or to comply with legal requirements.
5. Children
We do not knowingly collect Personal Data from children under 16 years old in the Service.
We believe it is important to safeguard the privacy of children and encourage parents to regularly monitor their children's use of online activities. If you are a parent and believe that your child under the age of 16 has provided Personal Data to us, please contact us through the mailing address at the end of this Privacy Policy and we will work to delete that account and any such personally identifiable information.
If we learn that we have collected and processed Personal Data of a child under the age of 16 years, we will take reasonable steps to ensure the erasure of the Personal Data from our systems. This may require us to delete the child's account to the Properties.
6. Security
We implement the appropriate technical and organizational measures to ensure that your Personal Data is collected, processed, and stored as securely as possible. However, there is no such thing as perfect security and complete online or offline security can never be guaranteed, so you should always take care when sharing your information online.
We enforce contractual measures by way of non-disclosure agreements, data processing agreements and other contractual clauses designed to keep your Personal Data safe in accordance with the GDPR.
7.  Third party  
7.1.   Recruitment
If you have applied for a role here and sent us your CV and/or contact details, then Bandai Namco Mobile has collected and stored your resume and/or contact details.
We process this data for recruitment purposes only. We are storing this data in our secure recruitment platform (TeamTailor), which stores and processes data inside the EU/EEA, or such third country that is considered by the European Commission to have an adequate level of protection, or processed by such suppliers that have entered into such binding agreements that fully complies with the lawfulness of third country transfers or to other supplies where adequate safeguards are in place to protect the rights of the data subjects whose data is transferred.
7.2.   Tracking
IP addresses, URLs visited, and related information is recorded for all site visitors for the purpose of site traffic analytics and captured as part of normal operation in our server logs. Cookies are used to track logins, sessions, and collect anonymous traffic data. You have the options to enable or disable cookies for this site when you first visit it.
Though Bandai Namco Mobile itself does not use cookies in order to track your movement around the web, our websites and apps may contain APIs from third parties. Specifically, our websites use Google Analytics to help analyze how users use the site. The tool uses cookies to collect internet log information and visitor behavior information in an anonymous form. The information generated by the cookie about your use of the website, including your IP address, is transmitted to Google. This information is then used to evaluate use of our website and to compile statistical reports on website activity.
Our third-party partner, and their privacy policy are as follow:
Google Analytics: https://support.google.com/analytics/answer/6004245?hl=en
8. Your rights in relation to your personal data
The EU's General Data Protection Regulation, or GDPR as it is more commonly referred to, gives you certain rights to your Personal Data. These rights can be found in chapter 3 of the GDPR and include:
a) Right of Access – You have the right to request information concerning if we process your Personal Data and if we do, you have the right to know what kind of Personal Data;
b) Right of Rectification – You have the right request that we correct and rectify any inaccurate or incomplete Personal Data concerning you;
c) Right to Erasure – You have the right to request that we delete your Personal Data. Note that we may retain information needed to resolve disputes, enforce our user agreements, protect our legal rights and comply with technical and legal requirements and constraints related to the security and operation of our Properties;
d) Right to Restriction of Processing – You have the right to request that we temporarily or permanently cease processing of some or all of your Personal Data;
e) Right to Data Portability – You have the right to receive a copy of your Personal Data for the purpose of transferring them to another service provider;
f) Right to not be the subject of Automated Decision Making – You have the right not to be subject to a decision based solely on automated processing. Including profiling, which produces legal effects on you or otherwise significantly affect you;
g) Right to Withdraw Consent – You may at any time withdraw your consent to the processing of any Personal Data based on your consent, without it affecting the lawfulness of any processing done before you withdrew your consent; and
h) Right to Object – You have the right to object to our processing of your Personal Data for a certain purpose or to object to your Personal Data being used for direct marketing.
i)      You have the right to lodge a complaint with the Spanish data protection authority (AEPD) on the Spanish territory without prejudice to any administrative or judicial remedy.
If you wish to exercise any of the above rights regarding your Personal Data as mentioned above, or if you have any questions about your privacy, your rights, or how to exercise them, please contact us using the information provided to you in the "CONTACT" section of this Privacy Policy.
9. Contact
For questions, further information about our handling of personal data or for contact with us in other matters, please use the below stated contact details; Bandai Namco Mobile: info@bn-mobile.com